Saw 5 & 6 - The Horror Movie Series Still Continues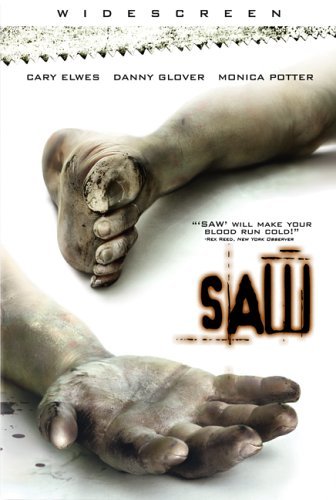 United States
January 14, 2008 7:38pm CST
For 4 years now the Saw horror movie series continues - Now that Saw 1 through 4 has came - now the director's are planning to make Saw 5 this year and then next year Saw 6. I have to say in history and how it has been - this is the longest streak of sequels since Nightmare On Elm Street, Friday the 13th and Halloween. Of course more torture, more chambers to discover, more deadly traps that is a matter of your life or taking someone else's life in order for you to survive. You can't imagine yourself in situations like that. I only watched Saw 1 and 2 - but never got the chance to watch 3 or 4 - I'll have to look into them some other time, but I was shocked to hear that this movie is an on-going series - I wonder if one day they will come out with a TV Series - but it all depends though because if they do there will be editing and things they wouldn't be able to show on network television. What do you guys think about the fact they are making multiple Saw movies? Is it getting old? Boring? And are they getting dumber for every sequel?
7 responses

• Malaysia
4 May 08
i'm really happy they r going to make double trilogy because the story still make sense unlike some of the movie sequels because there are lot more that need to be revealed there still hv lots of questions need to be answered saw series were my fave movies of all time beside transformers i really like saw 2, then saw 3, then saw 1 and saw 4 saw 4 was my least fave because the twist was not that great but the story was still ok for me even though it's really confusing at first i had to watch it couple of times


• United States
1 May 08
I went to the movie theater opening night for Saw I because I'd heard that it was a really sick and awesome movie, but I hated it. I figured out the plot at the very beginning and even with the good actors in the movie trying their hardest to keep it going, it fell apart for me. You might think that I would have to say that the Saw series should have ended there, but I think they have actually gotten better with each film. I don't think they will ever have a tv series (I really hope not) because they would really have to cut down on the level of gore and violence to please the censors. And it wouldn't be the SAW series anymore. If you ever have the time, check out the last three. I think you really might enjoy them.

• India
6 Apr 08
i am a great fan of Saw series.... at first i saw Saw
@
at that time i dont understand the concept. later i saw Saw 1. that was very good movie.. though the movie is some what disgusting it makes me to watch all the time.. i want more Saw movies to watch. it moves so suspense


• United States
16 Jan 08
I hated the first saw. The ending was the worst. I hated that that guy was laying there alive the whole time. It sucked. But then I really liked the second one. It made more sense. I really really liked that one. Then they just got to where they have way too much gore.