Why do I keep breaking up and getting back?

India
January 18, 2008 4:12am CST
I'm in love but sometimes when things go wrong,or when i feel like am not treated right or dont get what i expect, i say that i want to break-up with him.I dont really mean it because i cant think of anyone else other than him when it comes to marriage.I hurt myself and him in doing this over and over again.May be i try to get attention to myself by saying the worst thing ever which can be said in a relationship so he will treat me better.I dont see it constructive at all.Is there a way to get yourself the attention you need without causing eternal damage? I feel like i do it defensively.May be because i feel he will never leave me.That doesn't also give the license to say whatever.What do i do?
1 response

• India
18 Jan 08
I know what you mean. I get that you love him very much and he also loves you a lot. But there is a fine line which we never should cross. And dear, do not take your love for granted, you never know. Initially he would explain, reason and ignore it all but a time would come when you would get nagging and boring. He would then try to come out of the monotony that is you!! So, dear, try to love and respect what you have. Love him, tell him how much you love him, never hurt anyone's dignity. smiles...

• India
18 Jan 08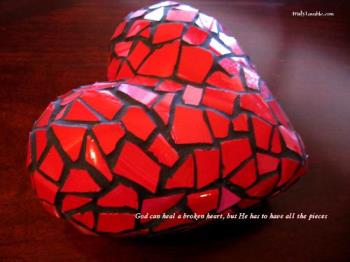 Thanks a lot.Its not like I don't know certain things but I still go ahead and do it.I need to stop myself.Guess I am taking it for granted.Thanks for your response.