What's your favorite science fiction show of all time?

United States
January 18, 2008 1:06pm CST
I've seen hundreds of shows & I just love Doctor Who, Torchwood, and those kind of shows to death! What're your favorites, and why?
1 response

• United States
19 Jan 08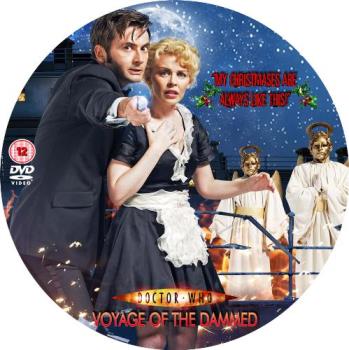 There are three that I love for various reasons. Doctor Who because I just love the Doctor and his plus one. I absolutely adore the way he says brilliant all the time. Also how he saves the world, or a corner of it, every week. Torchwood because Captain Jack is just so out there. I love the teradactyl that flies around inside the compound. I love how Owen is such a horndog. And Gwen is so naive. They save the world but in a different way. Primeval is amazing too. Cutter and all the prehistoric creatures that come through holes in time. How his ex Helen thinks she can fix it. How she went back in time and erased the competition, I forget her name. I love all the animals, especially Rex. Abby is such a doll and the boys fighting over her is fun. I wish all of them would start up again soon. And I am truly thankful for the nice people who put them up on the torrent site so us poor Americans and others can download them and enjoy too!