How to dry clothes faster?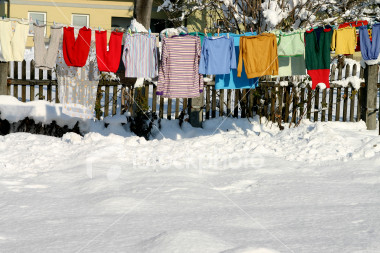 India
January 21, 2008 3:15am CST
There are sometimes when I feel that I have to dry clothes instantly, when it is an urgent need.I try to use the hair-drier in such cases.Which is better? Hot air,Cold air, ironing or some other means to do it faster.Without any damage of course.Please suggest.
2 responses

• United States
21 Jan 08
If I have to dry something quickly, I put it in the dryer by itself. I can dry a pair of jeans or something in a very short amount of time, if there is nothing else in the dryer.

• United States
21 Jan 08
Not a problem. I wish I could have been of more help.

• United States
21 Jan 08
Well when a dryer isn't available, I use the clothesline but if it is an urgent matter, I have several times used a blow dryer to dry some clothing an iron works good as well. Hot air is best but that all depends on the fabric if it says line dry or low heat or no heat only air then best listen to the tags otherwise you'll just ruin your clothing. I have used my curling iron also when a clothing iron or blow dryer wasn't available took longer but worked okay.Just have to watch what your doing and pay close attention.