The secret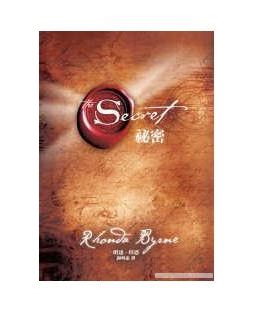 China
January 25, 2008 8:55am CST
This book worth reading,original is English edition,but there is Chinese edition too,which will be helpful to understand it,I think.
2 responses

• United States
28 Jan 08
This Book the SECRET is really great and amazing..One of the best seller books. After I read this book my thoughts and perspective in life changed. I learn in this book the power of our thoughts..Positive thoughts bring positive results Negative thoughs bring negative results..Thats how powerful our thoughts..That is why the book recommending that you have to be always positive..Think always positive..It gives healing, restoration, abundance as we think positive. After reading this book I share it with my family, friends and lovedones and they changed a lot how they think..I recommend to buy this book and start reading and meditate on this book..Start sharing it to others too..Godbless your reading..Enjoy ;-))))

• China
20 Sep 09
Thank you for sharing your thinking,I am absolutely agree with you.May all of us good luck!

• Latvia
28 Jan 08
I don't want to dissagree that this book isn't great but. By the way i had watched the same theme movie not red the book. So what can i say.. i think positive things happens not through a power of thoughts, but with the help with a God. So i think that the greatest power isn't that one who connects all of us in power of thoughts.