Does Anyone Here Want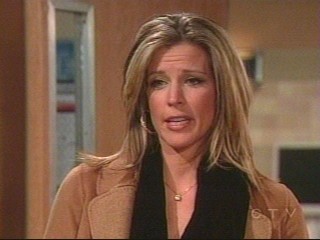 Canada
January 28, 2008 1:18pm CST
Carly and Jax to have a baby? I am thinking that maybe, just perhaps, her having trouble getting pregnant might be a clue that they shouldn't have kids. I feel really badly for Jax because he really wants and deserves to have kids of his own, but is Carly a fit mother to the 2 she already has???
2 responses

• United States
29 Jan 08
I'm not really in favor of Carly trying to have a baby. Jax already had problems with Courtney. But there are possible story lines that could be associated with a baby. Jerry, Sonny, Jason, Michael could all have a story wrapped around this. I think Carly is a good mother to the boys, but who knows what will happen...

• United States
28 Jan 08
I don't think that they should have a baby. I think that Jax should leave Carly and find some one else. I really liked him with Sky and would have loved to see that go farther then it did. I know we are talking a long time ago but I really did like them together. Carlys world is falling down and I think that shes going to end up in a padded room soon.