Nadine and Spinelli?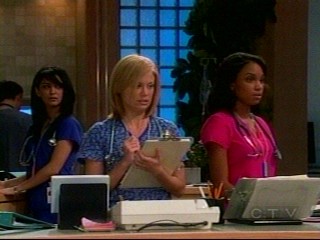 Canada
January 29, 2008 12:06pm CST
So I find myself cheering for the 'underdog' Spinelli lately. I do wish he would finally get a girlfriend. Georgie would have been perfect for him, but alas that is not to be. Hoping he might hook up with Nadine, unless she manages to steal Nikolas away from dead Emily, lol...what do you think, who would you like to see her with?
3 responses

• United States
29 Jan 08
Hmmm I don't know. I do know thata Spinelli really does need a girlfriend! Not sure if I want it to be Nadine or not, I am still not sure if she is right for the show or not... Originally I really wanted Lulu to end up with Spinelli, but I've changed my mind on that one. I do agree, Georgie would have been perfect with him. I'm still ticked that they killed her off.

• United States
29 Jan 08
I dont think he would be happy with Nadine. I can't help but think she would use him to step up to some other one. Actually I think he and Lulu would be cute.

• United States
29 Jan 08
Spinelli and Nadine? No I don't think so. I think she will end up with Nik. As for Spenelli I would like to see him with some one I think he really needs it. But who is there if not LuLu or Nadine? Well theres always Maxie and there was a spoiler saying they were going to work together in finding the TMK.