What's Your Favorite Disney Movie?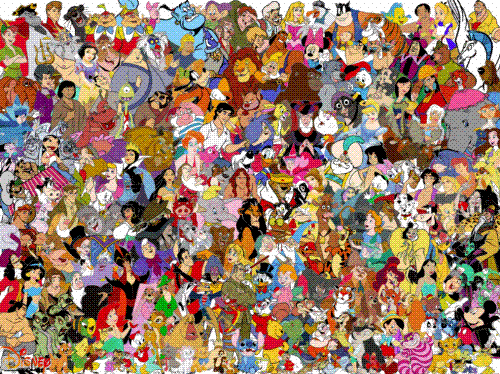 United States
January 31, 2008 8:30am CST
I just saw that Cinderella and Aladdin are going back into the Vault. Aristocats just came out in it's Special Edition. I collect Disney movies. My Grandmother has practically all the VHS ones. I love all of them, but my most faves are the classics like-- Snow White Sleeping Beauty Sword in the Stone The Black Cauldron Robin Hood Peter Pan Cinderella Mary Poppins... and more. My kids love Cars Toy Story 1 & 2 and Lion King. What are your favorites? Do your kids have any favorites?
7 responses

• United States
31 Jan 08
Oh man! This one is too hard for me to answer! lol. I love them all! I'm like you, I loe the classics. Sleeping Beauty is one of my faves too! I love the scene when they are getting her surprise birthday ready. And the Once Upon A Dream song. I like the new ones too; Cars, Over the Hedge, etc. But nothing beats the classics!

• United States
31 Jan 08
It is hard to pick an absolute favorite. I love Cars and Over the Hedge, too. I like watching the Disney/Pixar Movies, because you can spot so many easter eggs in them.

• United States
1 Feb 08
Yeah. I always try to see the new animated movies but I still watch the classics!! Love them all

• United States
1 Feb 08
They are all great movies, My favorite one would have to be "the great mouse detective". Disney could so make more of those movies it has sequel written all over it. I like the pixar movies too. The earlier one more so actually the last few were ok just not my cup of tea I guess. As far as the Disney sequels go some are good but some are just so so.I really liked Meet the robinsons thou.

• United States
1 Feb 08
yeah, i don't like the sequels to the classics so much. Cinderella 2 was so boring i couldn't watch it all. I haven't seen the 3rd one, yet. I haven't seen the Great Mouse Detective in a long time. Meet the Robinsons was hilarious. I liked the Incredibles, too.


• United States
31 Jan 08
Have you seen Lion King 1 1/2? that one is cute, too.

• United States
31 Jan 08
My absolute favorite is Robin Hood the cartoon version, the Aristocats and Alladdin are a close second.

• United States
31 Jan 08
I love all 3 of those. I think i've watched each of them over 100 times each. lol.

• United States
9 Mar 08
I would have to say that all of the disney movies are my favorite!!

• United States
13 Feb 08
I have so many! My favorites are Mary Poppins, Aladdin and Alice in Wonderland (disney animated version).

• United States
8 Feb 08
I like too many of the movie to write them all here, i like just about everyone of the classic ones. I don't think I have ever seen one that I don't like.