How to gain weight?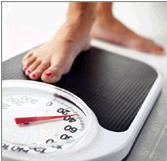 Hong Kong
February 4, 2008 5:31am CST
Can anybody tell me how to gain weight? A lot of people tell me that I am too thin for my age.I am 160CM tall,and my weight is 92lbs .I think I need to gain at lease 8lbs and to reach 100lbs.But I have tried many method to gain weight,like to eat foods that is rich in fats and protein.But it doesn't work.I want to have 100lbs when I go the beach in this summer,can any one help me?Do you have any experience in gain weight? What is the best way to gain weight and no need to eat something like chocolate?(I have a lot of decayed teeth.=[)
3 responses

• India
4 Feb 08
nothing to worry my dear you want to go to beach you can go with your weight 100lbs, just tie 8 lbs to your waist, may be colddrinks bottles where you dont require to eat or drink

• Hong Kong
4 Feb 08
Honestly, you look like those who wouldn't gain weight no matter how much you eat...my friend= = I suggest you seeing a dietician. I'm sure he/she would be a more suitable one to answer your question.

• India
6 Feb 08
one wants to gain weight simple to solve eat from fatty foods like potatoes

• United States
4 Feb 08
I really don't have your problem, but I think I can help. 3500 calories generally equal one pound of fat. So, if you can increase your calorie intake about 500 calories a day, you should gain weight. I don't know if you've tried things like nuts, avocados, raisins, and other higher sugar fruits, but that can help and also keep you healthy. Also, some people react differently to certain foods. For me, I gain weight easily on all sugars, even healthy sugars such as those in fruit. But, I don't gain weight with protein and healthy fats. In fact, I lose weight with the latter. Experiment with different foods and see what works. Good luck!