Risking your life...saving others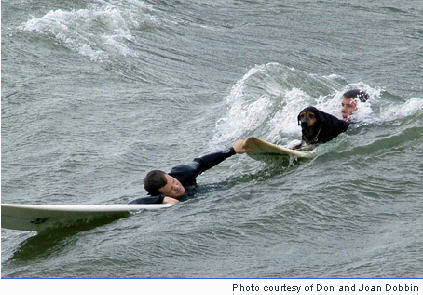 Pakistan
February 6, 2008 1:21am CST
Have you ever risked your life or tried to for saving someone in any situation...Do you think we should do so? I met an accident like this...I was on a picnic with my school, a kid 10 year of age was playing beside the pool, suddenly he slipped into the pool, we could not see him for sometime because the water was deep and he could not swim, there were many people but no one dared to jump, I know little bit of swimming but not much, I didn't care for the depth of water and jumped, as I jumped he suddenly caught me, so tight that I also could not swim off the water nor could take him out, we were in the water for a minute or two struggling for life, I felt that it's my last day...hehe...but soon another guy jumped in the water but he showed some smartness he, gave one hand to us and with the other hand he was holding a rope tied to a pole so three of us came out fine...I could not save him but I tried... Share your experiences and views about this...
2 responses

• Uganda
6 Feb 08
You really did something incredible, thanks for having so much courage... I would i guess if i experienced a similar situation... But you are more courageaous than many...

• Pakistan
6 Feb 08
Thanks...but if you meet something like this first pay attention to the situation and think before you do anything...I did not do so...

• Malaysia
6 Feb 08
You are really brave and I salute you for that. As for me, I would have to think first whether I am in the position or capable to help the other person. If not, I would nt do it unless there is really no one else around and the chances are quite good that I could pull it off... It is very difficult to say though...

• Pakistan
6 Feb 08
Thanks...But I did the same mistake you wrote about. As the guy who jumped later first caught hold of a rope and then jumed and finally saved us. In such situations one should not remain confused and as per a fact I was confused...What to do?