What is it??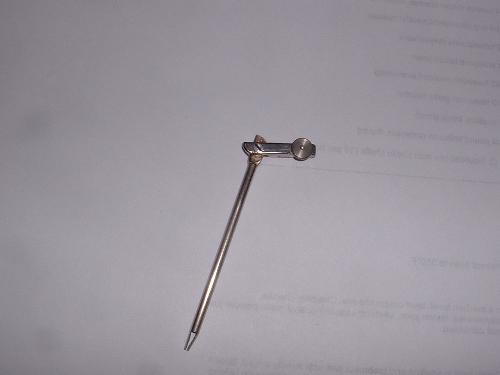 United States
February 6, 2008 11:58am CST
Hi all! I'm hoping to find someone who can help me figure out what this little tool is. My sister found it in a bunch of fabrics she purchased at a garage sale, and gave it to me, thinking I would know. Well, I don't. This little gadget measures 3 1/2 inches long. It has a slot on both ends. One end has a little screw which will tighten the groove in the metal. Also, this end is on a swivel. My thoughts are that it is used in rug making somehow... but not quite sure how it works. I am sorry I couldn't include better photos of this little gadget. If the photos aren't showing here, I also have them posted in a new photo album, titled What is it? Thank you for any help!! :)
2 responses

• United States
7 Feb 08
I"m fairly sure this is a stitching guide that would screw into your sewing machine feed plate and help you sew straight seams on a quilt or comforter. The pointed end would follow the previously-sewn line and thus the new stitch line would be straight and even.

• United States
7 Feb 08
Thank you cryllie! I think this is probably the most feasible answer I've gotten. :) (I have this post on a few other forums, too.)

• United States
6 Feb 08
It looks like something that would go on a cross-stitching hoop.