What kind of activities do you like most?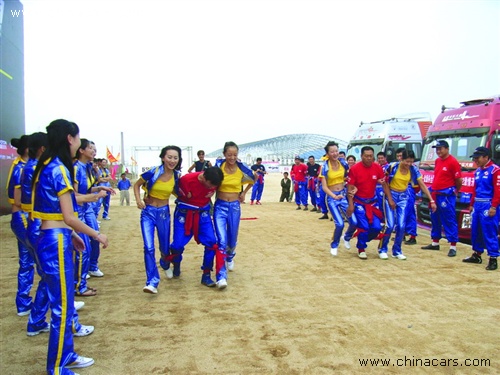 China
February 6, 2008 7:21pm CST
There're three kinds of activities here.Which would you like best? a)any activities that can let you make friends with others; b)activities that are purely funny without working or other pressure; c)a sports competition or other activities that need you to organize. You may choose one from the above or just share your own opinions.
4 responses

• United States
7 Feb 08
Philippines dancing at seven in the morning..i can watch them forever

• United States
7 Feb 08
These ladies always amaze me...before dawn my wife and her friends do this to get their exercise..it is a wonderful thing...pablo sez

• United States
7 Feb 08
I choose b.. I love to laugh and to just hang loose. I don't want to have to pull teethe just to have fun.

• China
7 Feb 08
You chose the same one as me.I would also like to hang loose totally.Thanks for your reply.


• United Kingdom
8 Feb 08
I like activities that let me make friends with others like traveling and meeting people of many different nationalities. I like activities that are purely fun like walking, cycling and swimming. I don't enjoy participating in sport's competitions. I like to organize things like clutter clearing, collecting things and writing.