Is It Okay To Reuse Gifts?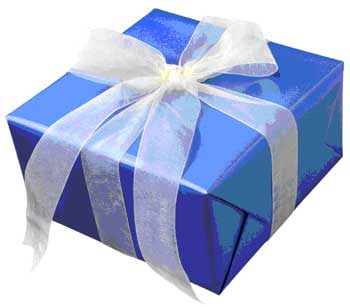 Australia
February 7, 2008 3:13am CST
Does it really matter where the gift came from when you're giving someone a present? Recently I gave a good friend of mine a pair of earrings as a gift. I was given a few sets of earrings by different people who didn't realise that I don't have pierced ears, and I wanted to share the beautiful gifts with others instead, someone who would be able to use it. I was honest with my friend and told her where they came from - maybe a mistake, but we're close - and she was happy to receive it, but kind of thought it was a bit cheap of me. :) I actually gave her a choice of the 3 sets, so that I could give her something she actually liked and wanted - which is even better in my opinion!:) Do you think there's anything wrong with re-giving good quality but unwanted gifts? Isn't it the value of the gift, not the means of getting it, that matters? For example if you buy something on sale for half price, and give it as a gift to someone, does that mean your gift is only worth half as much? I know it's a kind of psychological thing, but I still think there should be nothing wrong with knowing that a gift you received is 'second-hand'. What are your thoughts?
3 responses

• India
7 Feb 08
I think it is not good to reuse the gifts of others because i think that when someone gave you a gift, his/her feeling or emotions attached with this gift and when you reuse this gift or gave to some one other then you hurt or insult the feeling of that persons who gave you this gift... So i don't prefer to reuse the gifts of others just because of this reason...

• Australia
7 Feb 08
Yeah that's true, but what about gifts from people who you're not likely to see again, or you don't see often or aren't so close to... In my example, the people who gave me the earings didn't even know me well enough to know if I have earrings! and they're not the kind of ppl who are going to see if I'm using their gift. They all probably forgot that they even gave it. lol But if it's a gift from a good friend then that's different. Thanks for responding!

• Singapore
7 Feb 08
it's ok for me in my opinion. it's the thought that counts. of course, we'd be happier if we received a gift that we liked which might not always be the case if we're receiving 'second hand' gifts. but then, if i were the one receiving, i'd definitely be touched that he/she remembered the occassion enough to give me something especially if it's something that's precious to the giver.