All-Inclusive or NOT?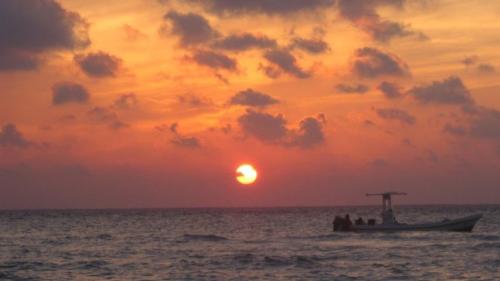 United States
February 8, 2008 11:28am CST
I am a budget traveler that likes to eat, drink and play where the locals do. Have never gone all-inclusive and probably never will. I just don't see the appeal of a buffet, crowds, mega-resorts and fighting over a pool chair. A luxury resort for a honeymoon or anniversary is something I would consider. Why go to another country if you don't want to see it, meet the people and try their food?I understand not wanting to think or do much on vacation. It's possible to veg out on the beach and get served drinks and food without staying at a giant monstrosity with a required wristband. Eating local food and exploring are part of the fun of visiting a new place. If you only stay on the resort property and behind a locked gate you might as well go to Florida. Mexico, Jamaica and Dominican Republic seem to have many all inclusive resorts. If you have only gone AI, would you consider going European plan? What reasons have kept you from venturing out?
2 responses

• United Kingdom
10 Feb 08
I am an independent traveler that likes budget end accommodation like beach huts, backpacker hostels and locally owned guest houses. I like to ensure that money that I spend in a location goes to local community and benefits them. I love unspoilt beaches and tiny tropical islands. I like to explore like go caving, snorkeling around a coral reef, see native wildlife and meet the local people. I typically but a flight then travel around five or so different places staying in rustic or small accommodation. I don't choose to stay in large hotels with huge swimming pools. I did this once to use as a cheap way to go off on my own safari. I hate the thought of going on an all inclusive deal and staying in a posh resort far removed from the reality of its location. Locked gates and a beach patrolled by a security guard would be my idea of a nightmare. Wearing a wrist band is not something I would want to do. I want to get around see amazing scenery and see the real country not a tourist brochure impression of a place.

• United States
10 Feb 08
Well said! We have the same nightmares! Do you journal on-line about your trips? Happy travels!

• United Kingdom
10 Feb 08
I spend much time on My Lot and writing a novel so I don't have time to write on line about my traveling at the moment. How about you? One of my best trips was a cheap flight to Cancun in Mexico, then a bus and boat to Caye Caulker in Belize for snorkeling. Then I stayed inland in a tree house and went on an exciting cave trip. I went Tikal in Guatemala and climbed the amazing Mayan ruins. I stayed in a rustic beach hut for a couple of nights before going home again. Happy traveling.

•
17 Feb 08
Not! I like the timeshare system really. Since 1995 I've revelled in some wonderful villas and apartments in some of the best and most exclusive areas at prices that seem so low that friends often don't believe how I can manage the holiday costs I appear to have. All inclusive restricts your diet to on resort. What about the country outside? There is a world full of culture out there that needs to be tapped into and enjoyed. The food and the customs of our fellow neighbours is so much more interesting than the gluttony that is all inclusive.