What do you prefer? Sea or mountain?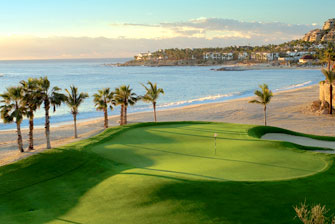 Romania
February 9, 2008 10:30am CST
i pthink both are ok but i prefer the seaside for fun and mountains for recreation and other stuf
5 responses


• United Kingdom
19 Mar 08
I love to go camping and some of the most enjoyable that I have done was in New Zealand. I walked along the amazing Abel Tasman National Park track past beautiful beaches and I stopped off at some lovely quiet spots each night. At one of the camp sites there were only spaces for 5 campers. I carried my backpack and all of my camping equipment. The walk crossed some rivers and these had to be done at low tide. Two German men made a raft of of wood for their backpacks and then swam across a deep tidal river. I stayed in my tent for a bit putting on baby oil to stop the horrid sand flies from biting me. A week or so later I walked the Queen Charlotte track. It was demanding, especially day 3 that was a 9 hour walk mostly over a narrow ridge way. I had my backpack carried by boat to the next place I was staying the night at. I have also camped a far amount in Australia and found in a dry area of Queensland it was challenging to get my tent pegs into the ground. I like a spot for my tent with a view of the ocean.

• China
13 Feb 08
I prefer the mountains. I used to live in the mountain area. I can learn about the nature from the mountains, and at the same time, I can enjoy the fresh air and green color in the mountain, also I can exercise myself:)

• United States
11 Feb 08
I like the water having grown up near the Gulf of Mexico in northwest Florida. I also lived the first 10 years of my life in southern California and New Mexico and have camped and hiked in many mountain spots than, and in more recent visits to the mountains of northern Georgia and Tennessee. Bothe mountain and sea offer spiritual insights and beauty.

• United States
9 Feb 08
I love the mountains much more. I do like the coast but just not as much. I'm actually living kind of in the mountains now, in Ashland, Oregon. We have had some snow recently, the people who live outside the town higher up have had feet of snow this year. I don't really participate in most of the snow activities, I just love to walk around in it when it's here and take pictures. It's too cold to touch, but so pretty. I do kind of miss the coast though now that I think about it, it's been several years since I've been there, even though it's only a couple hours drive away. Stupid high gas prices I can't afford to go anywhere if I can possibly not.