can a pregnant woman wear a girdle?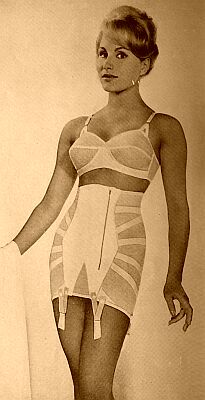 February 11, 2008 8:01pm CST
i have a friend and she works as a pianist and now she is two months pregnant. she is not telling the management of the place where she is working that she is pregnant because she still wants to save more money. she ask me if it is okay to wear a girdle so the bulk on her tummy wont show. actually i have no idea if it is okay to wear it or not. do you think it is okay? can you please help me?
4 responses

• Vienna, Austria
6 Oct 11
hi noriko! yes a pregnant woman can wear a girdle to hide her pregnancy but there are many side effect of this maybe that the baby will be affected if she will use a girdle and some deformities of the baby , it is much more better if she will not use a girdle.

• Canada
12 Feb 08
I wouldn't suggest it and would avoid it if possible. The first trimester is the most sensitive so you do have to be extra careful even though the fetus is the smallest at this time. A girdle pushes down on your stomach muscles which the fetus can clearly feel. I'm not sure though if the amount of pressure is enough to damage the fetus or not. I would advise her to speak to her doctor about this before taking any chances.

• United States
12 Feb 08
At two months she isn't very big but I don't think a doctor would allow this. You are supposed to wear lose clothing when pregnant. You should tell her that she should err on the side of caution for the health of her baby!

• Philippines
12 Feb 08
they can but i don't think it's a very good idea since the baby will be squished (if the purpose is to lessen the bump). now, some use girdle as support in the lower part of the stomach - this for me is not just acceptable but helpful also for huge stomachs (especially when twins).