Howard E. Rollins, Jr.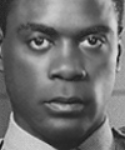 United States
February 14, 2008 2:51pm CST
I was thinking the other day about the dearth of really good TV shows today. One of my old favorites popped into my mind -In The Heat of The Night. I really liked that show starring Carroll O'Connor and Howard Rollins, Jr. My focus here is on Rollins, and what ultimately led to his downfall. He was a very talented actor whom I first became aware of in the movie A Soldier's Story. He was later selected to play the role of policeman Virgil Tibbs in the TV series. He seemed perfect for the role. Unfortunately, he got caught up in drug and alcohol problems, which ultimately led to his being let go from the series. By all accounts, he tried to get his act together, resulting in him being invited back to make several guest appearances on the show. Sadly, Rollins died of an Aids-related condition just six weeks after being diagnosed in 1999. Such a waste of a good talent.
No responses