CELL PHONES!!!!

United States
October 30, 2006 9:45am CST
Does it really matter to have a hi-tec cell phone or a piece of crap cell phone... I DON't really care what it looks like as longs as it works... what about you??
3 responses

• United States
30 Oct 06
i like to have a new phone kind of phone.

• Luxembourg
30 Oct 06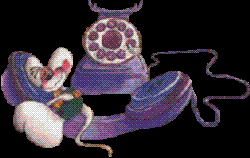 For me, what matters is that it phones, receives calls, sends and receives SMS and has a working alarm clock! I won't take the ugliest phone on the market neither, but a good working one and not too expensive.

• United States
30 Oct 06
Then why do you always want a new cooler phone?