Do you make a video using your video maker software?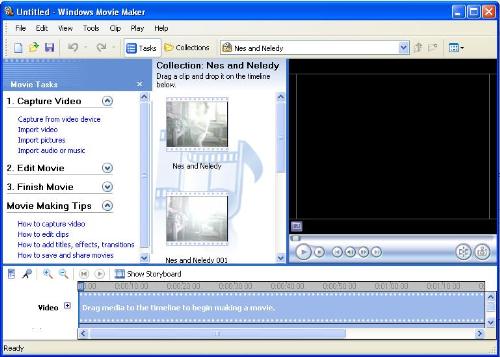 United States
February 17, 2008 2:45am CST
Hello Guys,I was exploring my computer the other night. And got glued on the software called movie maker. I open it and it took me almost 2 hours to to discover I can capture a video using this site. I thought it means I should compile a pictures and out of the picture make a movie. But I was wrong, I click the link capture from video device upon seeing it. Then start clicking and clicking and then later on click finish. I was shock that after I click finish, the video being captured is being previewed on the movie maker and I go further on my exploration and later on I was able to save the movie and was able to watch it on my windows media player. I feel glad to have discover such thing. How about you my co-mylotters, have you ever tried making a video using windows movie maker? Does it take time before you were able to discover it? If you have tried using it, please share your experience about the first time you make a video. :-)
3 responses


• United States
17 Feb 08
I was just starting using it the other day. But I am planning to upload too in youtube. Hope I will be successful with it.

•
18 Feb 08
hi, i started out using movie maker now i use sony vegas. i make lots of video game montages.

•
17 Feb 08
Hi, I use a program called Camtasia which I find is really easy to use! Alot better than windows movie maker but it does cost money to get it but well worth it IMO :) I've made alot of video tutorials using that package :) Cheers Fahad http://www.play2getha.biz

• United States
17 Feb 08
I don't want to spend money for it, so I might still prefer to use windows movie maker. You must be really good in making video since you are doing video tutorials. Ajah, fahadm150. Keep it up. thanks for responding.

• Philippines
17 Feb 08
Hi. It's nice to know that you figured how to use it the Windows movie maker in creating videos. I too had some difficulty navigating the program at first but I'm glad that I got over the hump in less time.. Probably about an hour before I got used to the controls, etc. I really find it easier than all the other movie/video making softwares available over the internet. My latest project was me playing guitar and putting the lyrics of the song simultaneously. It took me a long time to record , edit and put the finishing touches on my video and when I finished it, it really made me happy.. :) -Thanks for sharing btw- Happy Postings. :)