Battlestar Galactica RETURNS March 2008!!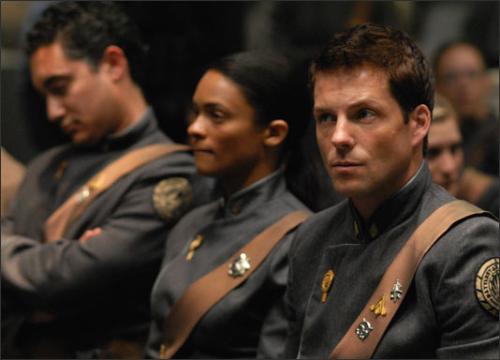 United States
February 17, 2008 9:36pm CST
I believe that this show, along with Heroes and Jericho, is the very best television has to offer, and I'm really dying for the next season to start (isn't it Season 4?). I need to go back and re-watch all the previous episodes, maybe starting from the first season!According to SciFi.com, BSG will return this March -- next month! -- and will hopefully continue as a strong series as it has been since it began. I was pretty young when the original series was on, but I really enjoyed it then, and I love the reimagined series. My dad, who is a huge fan of the original, was disappointed with the darkness of the new series; he thinks it should continue to have comedy in it like the original, not a dark and brooding drama. However, I am completely engaged and have been in love with the reimagined series from the opening 2-hour special through today. Is anyone else as excited as I am about getting back to watching this well-written piece of art? I know there are a bunch of die-hard fans like myself here!
2 responses

• United States
19 Feb 08
I'm totally stoked, too! It should be a real good season, since it is planned to be the last one. So they are going to have time to start answering questions and tying up loose ends in a well thought-out way. I wonder if they are going to find earth before it finishes?

• United States
19 Feb 08
I really enjoyed the show as well. I will be setting my DVR to record it!

•
3 Apr 08
Season starts on Friday night. I'm so fraking excited! Rewatching the first three seasons now. Can't get enough of BSG.