Welcome new members!

France
October 30, 2006 10:57am CST
Especially those of you I referred, its lovely to see you here and I hope you enjoy myLot as much as I do. Why not post something below and get yourself started! You get a point for each discussion you start, take part in or picture posted and it all adds up into earnings :)
1 response

• India
31 Oct 06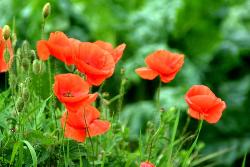 how much i willget for posting a comment,or by posting an image,or if someone will reply to the discussion i have started,how much i will get??

• France
11 Nov 06
Usually you get a point for each new discussion you take part in, but the actual earnings are calculated by an algorhythm that takes into account the length of post, the variety of responses, the way you participate in a discussion and all sorts of other things, just enjoy being here and the money will start to add up really fast!