Will Srilankan team reach to final in this seirs??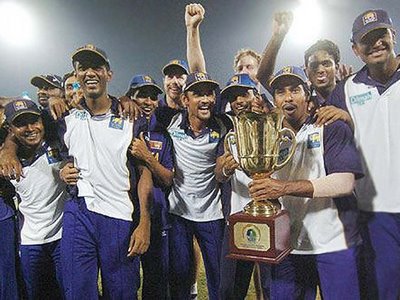 India
February 21, 2008 2:33am CST
As you know Sri Lanka team has to win both matches and other hand if India loss both matches in that condition Sri Lanka will able to reach to Final against Australia. So What you say about this?
2 responses

• India
21 Feb 08
Its a hard task for India and srilanka tn reach the final.Bcoz India had 2 matches remaining and have to win only one among them.But srilanka has 3 matches remaining and had to win 2 matches.Good thing for srilanka is that Sangakkara and Jayawardane r in form.They also have a descent Bowling attack.

• India
21 Feb 08
Hello,Hrishi! No, there is little chance of Srilanka going to the finals,on the other hand India's chance is fairly good to play with the Aussies in the final of the series and even winning the trophy.but the Indian batsmen must play their normal game.thank you.good luck to Team India.