When life seems so hard..........

India
February 21, 2008 2:34am CST
It is the very difficult situation in my opinion. I am experiencing this situation in life now. I am dead worried about my father's biopsy report and subsequent visit to the doctor tomorrow. Its just killing me. then there are loads of problem in career as well. I have none to guide me. So I am facing all these hard times together. sometimes i think i will not be able to cope with so much tension. what do you do when you are in situation like me?
9 responses

• Romania
21 Feb 08
I pray a lot, I try to believe harder and harder in God, I try to believe there is hope and I try to support my familly.

• United States
22 Feb 08
I pray, and i pray alot. God gets me through so much stuff that it's not even funny. Just when i think i can't go on anymore or that i'm way to stressed out to cope with anything, He gives me an extra boost of strength and reminds me that He is with me every step i take and everything i do in my life. I am so relaxed and amazed by this by the time i'm done, that i forgot what i was stressing over in the first place. I"m sure you are extremely worried about your father, but God is a miracle worker. He does miracles every day and all you need to do is pray and have faith that everything will be okay with your dad. As far as your career, i definitely know how stressful that can be. Leave it in God's hands. He will take care of you if you will just let Him. God never puts you through anything He doesn't walk through with you. Good luck and keep us posted on your dad and job situation. I'll be praying for you. God bless

• United States
22 Feb 08
God definitely goes through everything with anyone that will allow Him to. just have faith and you'll get through this time. it's only for a season. God bless

•
22 Feb 08
I live in Beijing,China.I am not local,so it takes much of my salary to rent house,eat,taking subway and so on.And my salary is not very good,what can i do? I have a girlfriend,and i have to consider our future but the house in Beijing is very very expensive,much more than i earn.I always feel pullzed,but i have no choice but work harder and harder and i have faith with my future.

• Philippines
22 Feb 08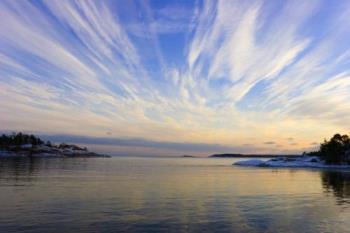 My friend, everyone has its respective burdens in life that comes from time to time. You're pretty not alone with such a kind of events. Remember that it's just a matter of life. Just don't be afraid to face all of it and don't lose faith on the Power of Heaven. You know what is supposed to be right and hence just stay close to it. I know there are people around you whom you can cry on their shoulders. Don't feel that you're alone. Open your eyes and don't let it covered just by your tears. I used to remember these lines from a song... "and when its time to face the storm, I'll be right by your side, grace will keep us safe and warm and you know we will survive.., and when it seems as if your end is drawing near, don't you dare give up the fight.., just put your trust beyond the skies...." (I'm Your Angel).

•
21 Feb 08
There's always going to be times when there would be problem around us. Cause without winter we wouldn't know how important summer is and in the same way without bad days, good days wouldn't have such a joy. Don't worry everything will pass away and again good times will come on your way. You shouldn't give up. But it would be better if you could find someone one with whom you can share your worries bestfriends, or your partner. Cause sharing worries lighten up your mental burden.

• Australia
21 Feb 08
My husband and I just live oversea, my son and our parents all live in China. I miss them so much, but I can't bring them come here and live with me. Because I haven't enough money to support their life. My parents only have one daughter---it's me. But I can't take care of them at this time. Also my son, I can not take care of him by myself at this time. Actually I'm under deep stress. I need improve my English. Find a good job, then I can let my whole family come here. So we can live together. Life always like that. So many difficults need us to face up. The only things we can do just step by step.

•
21 Feb 08
It seems that bad situation and bad events come always together and we can't do anything to prevent them.It is a idiom when bad things and good things come just open your door and let them come in.You should stay calm and patient waiting for the 'storm' to pass.Hope that your father's biopsy report will be ok.Things happenn all the time, things that not depends on us.don't be stressed out 'cause this way you can be sick too.

• China
22 Feb 08
I have ever experienced hardest childhood and I think all the troubles are just attibute to how do you treat it. Everything has two sides. The most important is which side you care more... After this , you will be more and more strong. ' At least I am alive ' This is what I thought when I am sad.

• Philippines
22 Feb 08
Life often times is not easy. We faces challenges that seem overwhelming and sometimes it may want us to give up.When times like this happens, I often time pray for help from above and talk to people close to me to help unload the problem. It wouldn't seem to help immediately but as the days goes by, it seem to help in some ways or another.Maybe you need to find someone you know and just share your burden. And pray that someone up there will give you the power and energy to cope with your present crisis.