Recurring Ear Infection

Spain
October 30, 2006 1:48pm CST
When I was little I had grommits put in my ears (anyone else get those?) Now I keep getting a recurring infection in my left ear. Sorry this is gross but I get a slight bad smelling discharge and my ear is itchy inside. I´m using drops (called "VinciSeptil") but it goes then comes back after a few weeks. My right ear is fine. It got bad one time and I was dizzy whenever I moved! Is anyone else on here prone to ear infections? In all other ways I am 100% healthy!
3 responses

• Singapore
31 Oct 06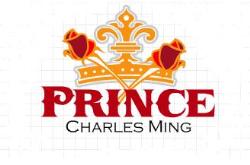 the infection appaears to be in the area that affects your equillibrium. which is rather deep. since its recurrent u may wanna see an ENT specialist indeed. u may need a strong dose of antibiotics to get rid of it.

• India
30 Oct 06
Hey buddy it is recurring so its better to show it to an ENT doctor Dont play on your own

• United States
30 Oct 06
I didn't have those in my ears, but my brother had them twice (they are called tubes here). I will every now and again get an ear infection. I usually just go to the doctor to get drops and some antibiotics and it clears up very quickly. If you have a foul smell from you ear, you have a bad infection. You should go see a Doctor before you damage your hearing.