Wow I found another family member, in an odd place too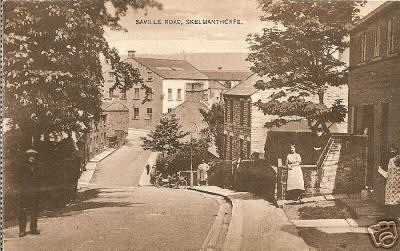 February 24, 2008 7:50am CST
Well outside of my house family, immediate, I dont have a big house, both over time and within this generation. Well looking through some old postcards, i found a picture of the house i was born in with my great grandfather stood outside the house, it was like meeting a long-lost relative, i now want to know more about these people but dont really know where to start, any help is greatfully appreciated
5 responses

•
24 Feb 08
I would absolutely love to have a discovery like yours. I am researching my family tree and have very few photographs earlier than the 1920's and in many of them are people that I do not know. The thing that I find so frustrating is that I can remember the people that took the photos, but why did I not ask them about the other people when I had the chance. They are all long gone now, but I remember them like yesterday. My advice to you is to contact the local Family History Society to the town where you were born, County Archive office and to run the name through The National Archive Catalogue database (www.nationalarchives.gov.uk) and see what comes up. You may have the start of a fascinating hobby here.

•
24 Feb 08
that makes a great deal of sense to me. I certainly have used archives before in my academic research so it should be relatively easy to pick the strings up again . Thank you for your response

• Philippines
18 Jun 08
I would like to do the same thing you did. I have old family pictures here and I don't recognize the faces in it. I haven't tried looking for records or anything yet. I will though if I would have a spare time. This is cool! :) Good luck with the trace. (sorry, i can't offer you any help on this. i just replied because i like your idea.)

• Kuwait
27 Feb 08
wow, i think you need to check if you can find them in internet, or from neighbors, sorry i cannot help you abou that my friend.wish you luck.

• Philippines
27 Feb 08
Did your great grandfather still alive? you have to researched where is he now and drop by at that place sometimes. You need to chat with him a little of what's happened in the past and i know you will be happy while doing that. Reminiscin time.