Who is Kate's Olivia?

United States
3 responses

• United States
25 Feb 08
Being that you just put this here. Where are you watching it at this late? I have to re watch it myself as I missed all my soaps. I saw the action with Sonny and Johnny. I do hope she is Kate's daughter. But what a fluckin mess that would make. Why does Sonny get to have all the kids?

• United States
25 Feb 08
In Pacific Time - 2-3 oclock. But it is also on tonight at 10 on SoapNet. Sonny has all the kids as that is all he does! Jason runs the "business". But with all the kids being fathered by sonny, years down the road, all the "adults" of Port Charles will be relatd in some way and they can't hook up as they all have the same or near the same father!!! Why can't GH have a child be born into a loving parents instead of one night stands? But it is just a classic soap storyline to have a child suddenly be revealed to the parent that didn't know.

• United States
26 Feb 08
So If this Kate has a love child. What age would this child have to be? It would be nice to see him with an older daughter. I am so glad Sam did not have her child. But they new what story line they were going for. :)

• United States
26 Feb 08
Guessing at least 20 years old. I dread that being the storyline! Good grief, can't sonny do anything beside populate Port charles?


• Canada
26 Feb 08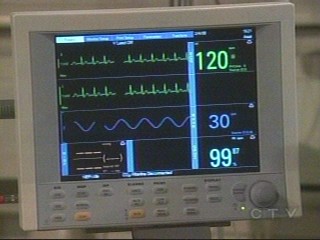 Yeah, that is a good question. I have seen nothing about it in the spoilers. I loved how Alexis was quite interested, but also knew when to back off as she could tell by the heart monitor, that it was upsetting Kate. I really hope it turns out to be a love child of Sonny and Kate's. If so, she would likely be a young adult by now. Interesting!

• United States
26 Feb 08
I dread that being the storyline! They need to do something with Sonny beside have him populate Port Charles. come on, he's a mob boss...I know they have "people" to do things, but they still make decisions...oh, well, I guess Sonny does make the decision .... as to who he hooks up with... They are just wasting that character!

• Canada
5 Mar 08
Someone just mentioned that Spinelli might be their love child, well I really hope so, maybe if that's the case then they had a boy and Kate was tricked into thinking that she had a girl named Olivia.

• United States
26 Feb 08
I hope not! I really want Spinelli to be their son. Maybe Olivia could be her sister or someone she stepped on during her climb to the top. The name sounds familiar. What was the name of the crazy lady who kidnapped Sam and made her pretend to be her daughter and woo that rich guy?

• United States
26 Feb 08
My first thought was that she named her after Sonny's mother but that was Adella or something like that. What was the name of that street they were hanging around on? I just hope it is her beloved cat or something ..just not another Sonny child!

• United States
26 Feb 08
Spenilli their son?! Wow! That could go either way! I like Spenilli and would not like to see him connected to Sonny - more to Jason - was Jason with anyone way back when?