What is the trick to mylot???

United States
February 28, 2008 1:00pm CST
I have been on mylot for about a month now and I think that I have been very active..but I don't know because I get on here sometimes and i see that alot of peole have really posted alot of post each and everyday and i have tried this and i just can't get that many done..so do you have a trick to getting more post and if so what are they...
6 responses

• United States
28 Feb 08
If you're just making a lot of posts to increase your numbers, you're going about it the wrong way. Make your posts longer and more interesting. Don't go with just one/two words posts. The number of posts isn't how the earnings add up. I've only been here just over a week and have been very successful, must by talking. Pretend you're talking with a friend on the phone, or your family over the dinner table. Except do it here! I'm averaging .76 a day right now, with several days over $1.00 (without referrals). I'm not setting any particular daily goal, I'm just interacting with friends and talking about things I'm interested in. No trick to it ...

• United States
28 Feb 08
That should be 'JUST' by talking (not 'must').

• China
14 Mar 08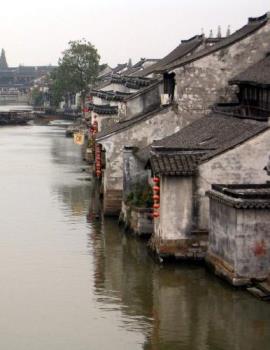 i think you have made the wrong direction. compared to post number,mylot pay more to post quality,which you should take more attention to.also,the ratings other members give you help you upgrade,which in turn increases earnings you get by each response,comment and photo. thus,make quality and sensible posts is crucial. take myself as an example,the earning i get today is the summation of the first 15 days. i'm lucky have been in the right direction following the instructions of old members here at the very beginning. later better than never. you'll win finally

• Canada
14 Mar 08
For me the trick is to have my notify buttons on to get all the discussions sent to my email and then I don't have to search for discussions to respond to. Also request a lot of friends, but make sure they are friends that you like their discussions and can respond to. I try to keep my friend's list around 100 because I don't want too many either or I would fall even farther behind in my emails. Also post as many discussions as you can because they seem to pay more than responses, as long as you get responses to them. Keep your discussions going by adding comments where ever you can, that seems to increase your earnings as well.

• United States
29 Feb 08
There isn't anywhere I have found that give's you any kind of explanation as to how many lines you need. But If this was my site, I would'nt compensate any member for just giving a 1 word answer, or just a sentence. It should be a viable answer that you took time to think about.

• Philippines
29 Feb 08
If you get interested in responding and you are in the mood to read discussions, and participate... you will be able to make lots of response in a day. I seldom start a new discussion and I enjoy more on responding to other discussion. The secret is to enjoy what you are doing... and focus yourself into it.

• United States
28 Feb 08
I really think it all depends on how much time you have to spend on the site. For instance, if you are only on there for an hour or two a day, you will make far less posts then someone who say doesn't have a job and is on all day. I am not sure there are any tricks, but I could be wrong and if I am I would love to hear them too!