Birthday Bumps! Not again! How do u celebrate yours?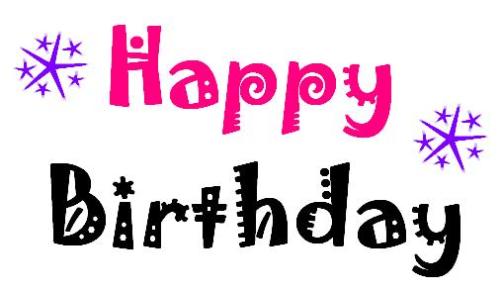 Singapore
March 2, 2008 3:06am CST
Yesterday was my friend's birthday...and you know what happened? He was lifted by all his friends, and all he got was kicks! Birthday Bumps! and his face smeared with cake... Yes!I celebrate my birthday by getting new clothes, cooking good food and treating friends. But some people celebrate in a very uncivized culture! But why? Do u get birthday bumps/kicks on ur Day? Or do u kick your friends on their birthdays?Share ur good/bad experiences that u had on your birthday. I dont like this culture of birthday bumps, but some feel its fun. What do u feel about it?
4 responses

•
2 Mar 08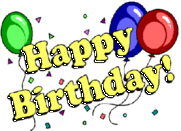 I don't know anyone who gives or get birthday bumps anymore, probably because I'm a grown up LOL. It's something I recall happening when I was in high school but not since then. It's actually quite dangerous as people can get carried away with the bumps and the kicking which is actually quite mean considering your birthday is supposed to be special and you get physically assaulted this way? On my birthday these days, I usually go around to my parents for a special dinner my mum cooks, she makes a variety of dishes and always makes her lovely rice pudding which I love. Then I usually go out for drinks and to a nightclub with friends on the Friday after my birthday. My last birthday I had about 70 friends come out to celebrate with me as it was my 40th and on the Saturday my husband had organised a surprise party at my parents house and it was a lovely treat as I'd never had a surprise party before and about 50 people came to that, some of whom had come out on the Friday as well. I think I might start having somewhat more quiet birthdays from now on LOL!

• Singapore
2 Mar 08
Well, I think its the youth trend that they have started off late. Yes, i havnt seen any grown-ups doing such a thing :) LoL Nice to know that u celebrate ur day with so many people around u to wish u. That is very ncie. Even i love surprise parties, but alas, no one has given one to me yet :( Never mind, many more birthdays and special days to come. Hope something good comes soon. Felt nice to know that ur previous birtday was very special. Hope the remaining ones also be memorable/nice ones. Thanks for ur post buddy.

•
4 Mar 08
Thanks for your lovely comment, I am sure one day someone will give you a surprise party of your dreams. Don't do what I did though - I nearly spoilt it by asking so many questions of my hubby when he was planning it, he is not good at keeping secrets and can't lie very easily so I nearly caught him out so many times LOL!

•
4 Mar 08
By the way I looked this up for you about why people give bumps on birthdays and it's; "In many parts of the world, it is a tradition to give the birthday child pinches, smacks, spanks, thumps, bumps, or punches. Even though they may hurt a little, they are said to be very lucky... The reason for birthday spanks is to spank away any evil spirits and send them scurrying far into the distance. Punches, thumps, and pinches, the harder the better, are supposed to do the very same thing. . . " As far as I remember when we used to get bumps as kids at school, we would get say 12 bumps for our 12th birthday and 1 extra for luck! Also thought you might find this of interest about the origin of birthday parties: "For thousands of years people all over the world have thought of a birthday as a very special day. Long ago, people believed that on a birthday a person could be helped by good spirits, or hurt by evil spirits. So, when a person had a birthday, friends and relatives gathered to protect him or her. And that's how birthday parties began!"

• India
2 Mar 08
yes i got bumps on my birthday .my friends like to do this as well as i.i celebrate my birth day with my friends,family and relatives on my birthday and the next day i celebrated with my girlfriend in her room .that was the best day of my life and enjoy lot with her at her home for about 2 hours.

• Singapore
2 Mar 08
Oh, So evenu enjoy such thing? How do u enjoy hurting someone else? that too on their birthday? Strange! I just cant tolerate my friends doing such a thing to me! Anyways, as long as you guys are enjoing, its fine. Have a nice time! Thanks for ur post! God bless

•
2 Mar 08
well, i turn 40 tommorow and if anyone tries anything like that, they will get what for, lol. Mind you i doubt they could get me off the floor.

• Ukraine
2 Mar 08
Yea we do the exact same thing..We give kicks according to to age...Once we smashed an egg on one of our friends..The best part is taking pictures and then looking at them later to laugh at them.

• Singapore
2 Mar 08
Is it? Oh, according to age, u mean if he is 30yrs, u kick 30times!!! Oh man! That is very bad! Which part of the world are u in? I thought birthday bumps happen only in India. Do u have any clues where this tradtion actually started? and when? Anyways, as long as u r enjoying, its fine! Have fun! Thanks for ur post...