Would you live in a condemned house if it meant no mortgage?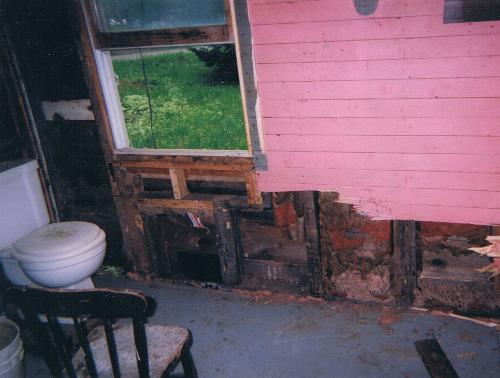 United States
March 2, 2008 11:28pm CST
Our house would have been condemnable when we first moved in. We have never had a mortgage before in our lives. We did use $ from a personal loan to pay off back property taxes that my hubby's parents owed before his mom went to nursing care and his dad died. The house ended up in our name and we decided to tear it down section by section to create a home mortgage free. The hard part is living in a house while trying to fix it up. It's such a difficult thing to not be surrounded by your "final" decor, to have everything moved around and dust and all the other building crud around. None of the floors are finished because we want to do the walls first (so we won't ruin new floors) and because we want to finish the basic structure. It's hard to live in a place with unfinished walls and floors and nothing in it's permanent location. I often question if it's worth all this just to be mortgage free? I've started scanning "beginning" pictures of this place into my blog at www.mypoorhouse.blogspot.com if you are interested in seeing what it looked like. I can say that most people whouldn't have spent the night there unless they were paid. It was quite creepy!
No responses