How many you have been eating?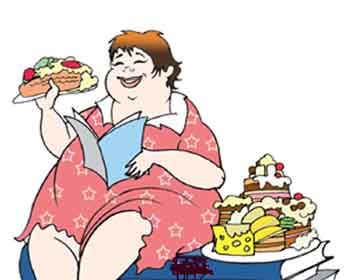 India
March 3, 2008 5:09am CST
We all are taking food atleast thrice a day.There is people who takes food only twice per day.But I one of them who takes food many times as snacks or somethig harder than that. Here what I want to discuss is the quantity of food.Some takes food till the stomach get filled and the other always let some part of the stomach free. I want to know the what will be the good habit we have to follow?How many times we have to take food and what will be the quantity of food?
3 responses

• India
3 Mar 08
breakfast is a very important meal of the day so don't skip breakfasts.if u wnat you can split ur major meals into two smallers ones.basically everybody has three meals a day butu can split the same to four or five small meals which would more energy-giving and als healthy..more than that don't just concentrate on meals concentrate on the quality of meals.add a lot of natural foods to ur meals whcih should also be fresh and wholesome.

• United States
10 Sep 08
I try to eat 3 meals and maybe two snacks a day. I eat until I'm not hungry anymore, which I think is around a full "reccomended" serving. I don't know if it's so much when you eat as to what you eat - lots of healthy foods from all the food groups at every meal is what I try to do :)

• India
3 Mar 08
It is always better to have small but healthy meals all through the day. Have a healthy breakfast. Then have some fruits and salads in between the breakfast and lunch. If you feel that you are taking a large quantity, just split the meals into two. Have vegetables and fruits in large. Soups, fresh juices all fall under healthy food category. Also have your night food by around 7.30pm. And go to bed max by 10.00pm. This will give a good sleep. Before sleep have a cup of either plain milk or seasoned with some health mix.