Do you collect things?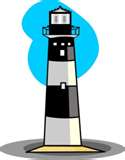 United States
March 4, 2008 10:56am CST
My husband collects Beatles memorabilia and I collect miniature lighthouses. Does anyone here have somethng they enjoy collecting?
5 responses

• Canada
4 Mar 08
Being that I live on an Island. We are surrounded by beautiful rocks, gems, agates and just plain cool rocks. My Granddaughter, myself and my Sister's Granddaughter are always out on the beaches collecting rocks or cool pieces of drift wood to creat things.

• United States
4 Mar 08
Be careful about collecting the rocks. I just found out in some places it's taboo and can cause curses. I know that sounds strange but we took some rocks from Hawaii and ever since then my husband (who collects them) has had nothing but bad stuff happen to him. We are gong to send the rocks back as soon as we can!

• Canada
4 Mar 08
Howaa (thank-you) CATJANE. We are quite careful about the kinds of rocks that we do collect. For example if it5 does look actually like a artifact we will leave well enough alone. Our ancestors are from these Islands that are called Haida Gwaii aka Queen Charlotte Islands. We are very respectful about such things. Once again thanks for the friendsly advice. Janice

• United States
4 Mar 08
After my first son was born, I started collecting baseball cards. I have literally 1000s and 1000s of them. Now that they are older I quit. Since I have gotten in NASCAR, I collect NASCAR stuff of my favorite driver, which would be Jeff Gordon.

• United States
4 Mar 08
I have about 1,000 Beanie Babies. I no longer buy them cuz the fad is gone. They are all in plastic bags in the bottom of a closet and I hav'nt looked at them in years. I wonder if I have any that are worth anything?


• United States
4 Mar 08
I collect Lighthouses, Palm Trees and Elmo. My roommate collects Cows on parade. Those are really cute.