How Could Anybody Hold Onto Such A Sordid Secret?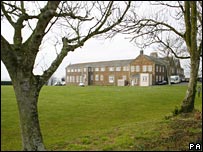 March 4, 2008 2:11pm CST
Even the guy who jumped out of a second floor window to escape in a stolen car after just two weeks at the home, and several others who were rumoured to do so, didn't say a word, to anybody! I'm speaking, of course, of the Haut de la Garenne Care Home, on Jersey, where a case of child abuse, extreme torture and deaths have been covered, spanning a number of years. Why, has it only just been discovered? Do you think the government have covered up here, or were the children just too afraid to be the first to come forward? I did read that a few reports had been made previously but not followed up, so what sort of protection do these children have... who could they turn to if not the authorities? There are stories of pupils being drugged, tortured, raped and even killed in this care home, but the dark secrets behind the walls of the Haut de la Garenne didn't come to light until an inquiry began in secret, becoming public only in November last year. A skull and remains of one child were found in the grounds, and police believe there may be six bodies in all, buried around the building. Now, on discovering a torture chamber reported by builders who were turning the cellar into a Youth Hostel, they have discovered another, bricked up room, where they believe there might be even more bodies. To date, over one hundred and sixty victims of the atrocities have come forward, many of them still traumatised some fifty years later after suffering at the hands of these demons. I for one, find this very hard to digest... if only one of the escapees had reported the incidents... or did they? Was there really a cover-up by the government and police, and how many care homes did this happen in? The mind boggles! If you can bear to read about the mistreatment of these orphaned kids, then please go to this Daily Mail Report... http://www.dailymail.co.uk/pages/live/articles/news/news.html?in_article_id=518791&in_page_id=1770&ICO=NEWS&ICL=TOPART
6 responses

• United States
5 Mar 08
I had to read it . It is a tragety that this ever happens any where. What those poor kids must have gone thru they arent really telling all I am sure. THere was a case over here and made into a movie. about a father trying to raise his kids and build a home and later tring to marry again to get his kids back for some old busy body put thier nose where it didnt belong. Jest of the story is the father had 3 boys and the welfare took them from him. and wehen he found where they were he would get them for a day out then have to take them back . Once he tried to run with them but got caught . each of the boys told almost the same story of abuse and neglate awful food , whippings for being bad? starvation. at first they got whipped when the father returned them froma day out they were told how bad boys they were for wanting to stay with a no good father that didnt want them and couldnt take care of them . This went on for years and the father finally got the house built big enough for all for they each needed a bedroom of thier own then he married another requirement by this time they had been moved around so much that he really had to hunt for them and the oldest boy had had shock treatments that made him slow and hurt his brain and then just a few weeks before the father found him he had turned 16 so the place he was in decided he was so far gone they called him and idiot. well they casterated him So if he got an idea to think he was in love he couldnt produce andother idiot! The father finally go tthem all back together but alot of damage had been done to them that it took years to get them to some kind od normalicy. THats what the welfare did here. The welfare care takers only wanted the money that came with taking care but they didnt most of the time they starved and abuseed the kids for years in these places and probably still do today . We just havent heard about it. I hope they can find the ones that did this to these kids and by darn put them through what they put the kids thru. I f I was one of those kids I would like my chance with the one that hurt and scared me for life. they would only live so long but they would know I was getting my revenge!

•
5 Mar 08
Lakota! I've seen that film a couple of times. It's soooooooo sad. The kids tried to look out for one another, and they got split up, and it took the father a long, long time to find the last, and eldest one. I think he was the one who had gone dumb from the trauma? That was a really heartrending film, but it brings the truth home, doesn't it? I hope they give the offenders the worst punishment ever... they'll find them for sure, because they're registered as nurses at that home. I wouldn't fancy their chances paraded in front of a bunch of parents, anyway! Brightest Blessings, and thank you for your detailed input. xxxx

• United States
5 Mar 08
So glad that you have seen it I would like to see it again and I will if they put it on the classics. Been along time sine I have seen it. I stayed mad through the whole show of what they were doing to the kids grrrrrrrrrrrrr . and your very welcome!


• Edinburgh, Scotland
6 Mar 08
The mind does boggle to the many secrets that unfold after taking years for them to come out. Many years ago it was unheard of for people to report others even illigitamate children were kept quiet due to the shame involved.But everyone seems wiser now that the news reaches every corner of the globe. Brightest blessings my friend.

•
6 Mar 08
Yes, but so sad that the kids involved have had to suffer the trauma of those dark secrets for something like forty to forty-five years. What sort of an adult life have they had, not to mention adolescence? Sorry, my dear friend, I know this must be quite a difficult topic for you, but it hurt me to read their stories, and when I get welled up inside, it has to come out and be shared with others. I guess you know that, by now. :) Take care, Special Person, and Brightest Blessings. x

•
4 Mar 08
I am so sorry sweetheart but for the moment I really cannot bear to read anymore about it - it is so heartbreaking that so many children could be treated in such an awful way and the people responsible just kept repeating the abuses and torture on more and more children! These people were meant to be responsible for the health and welfare of these children and instead they put them through a living hell! I have heard many cases where the abuse of one or two children were kept quiet but how could it happen with so many victims! Whether it was a cover up or a case of those in authority believing that children in care made up lies about those in charge for revenge I am unsure - but I do know that these reports should ALWAYS be followed up! I cannot even begin to comprehend what these abuses inflicted on those involved and my heart and prayers goes out to each and every one! xxx

•
5 Mar 08
Yes, it is certainly heartbreaking, and I don't blame you one bit for not wanting to read any more. How these so-called "carers" ever managed to get into a position of trust like they did, is beyond me, as it wasn't just one set of carers who administered the terrors, it was several groups, over several years, which makes the method of employment even more questionable. As for the earlier reports, they seemed to be swept under the carpet for some reason, and it wasn't until the builders who turned the cellar into a youth club, reported findings of torture contraptions, such as shackles and stocks, that it started being taken seriously. Even then, the report was made in 2003 and wasn't brought out into the open until November, 2007. The whole investigation is a shambles, and so many people have had to suffer the actions of these demons. Children don't often tell lies in numbers... they find it impossible. They might make up their own story, but so many reports of the same events? I find that difficult to believe my friend. Brightest Blessings. xxxx

• United States
4 Mar 08
IT is always sad to hear of these things. I just have nothing in my being that can concieve of how one human can so abuse another... My thoughts and prayers will be with these that were abused and those that did the abusing..because surely these people must have lived with demons of their own to be able to do such aweful things. xoxoxoxoxo

•
5 Mar 08
One would think so, for sure. But how were they placed in a position of trust with these kids in the first place? I think that's a shameful mistake by whoever gave them their responsibilities. As for the victims, most of them are in their forties and fifties now, and have had to live this recurring nightmare for most of their lives. I do, however, agree that the abusers need to be made to see the error of their ways, and this will only be done with guidance. Brightest Blessings, my friend. xxx

• United States
4 Mar 08
This is so sad and horrible. I had to go and read the article and it is unbelievable. How could so many people not say anything for so long? So many children abused and/or murdered. I don't know how it could have gone on for so long if there wasn't some type of cover up by the government or the police.

•
4 Mar 08
You're right... I can imagine the fear these kids had, and perhaps, nobody who loved them and to whom they could turn, because they were orphans. However, a few supposedly escaped... so what stopped them talking? Was it the trauma, mistrust of anybody in authority... I don't understand. There have been allegations of a government and police cover up, by victims who reported the gross mistreatment a few years ago, but I feel that would be very difficult to prove. Some of those accounts in the Daily Mail, are very disturbing, to say the least. That an orphaned child, with no relatives has to suffer this kind of treatment is horrific. How is it allowed to happen? People working in an establishment like this one should be strictly vetted, and visited by an inspector, at least once a month, to make sure this kind of thing doesn't happen again. We make all these laws about smoking in public places, drink/driving and using mobile phones whilst driving... trivia... when things like this are allowed to happen. Sorry, my friend... I got a bit on my high horse there, but good grief, wouldn't you think they'd take more care of our future generations? Brightest Blessings, and thank you for taking the trouble to read the Daily Mail report.

• United States
9 Mar 08
WOW! That is a lot to digest! It is awful to know these horror really go on and exist (or have existed). I hope that there are some alive that will be prosecuted for these grave injustices. It is scary to think the other horrors and things that our governments might be keeping secret from us...

•
9 Mar 08
There are definitely some of them still alive, but forty years on, there are possibly some who have passed. There's one woman in Scotland apparently, who worked there, and who is now working (or was), in a care home for the elderly. She's been suspended from that job pending an inquiry. So, they seem to be doing something about the incidents, albeit a little too late for the victims, and the perpetrators probably too old to care. Isn't it dreadful how long those poor people's minds were traumatised about this whole thing. They must feel a bit relieved that all is out in the open now. Brightest Blessings.

• United States
9 Mar 08
It's a relief that there are some that are still alive to punish but it sucks that it's taken this long. I'm glad too that that woman is suspended and being checked out in the mean time. Maybe some of the survivors can now get some closer with all this.