the best sounds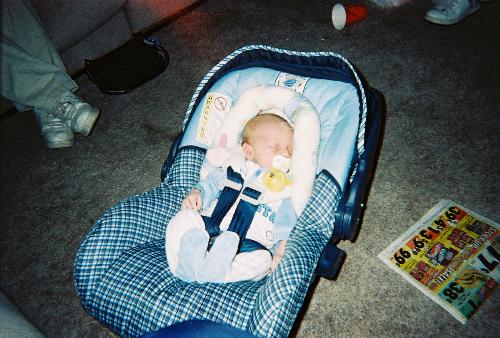 United States
March 6, 2008 11:49pm CST
what are the best sounds to you? i put this under children because the best and sweetest sound i have ever heard i hear every single night. i hear it over the baby monitor as my 1 yr old is soundly asleep. it melts my heart, and i think of all the children that get abused and killed. that breaks my heart. as i listen at night to my son breathing and ahhhhhhing away in his sleep i just cant help but think how someone can do something that horriable to a child. yes my 1yr old can get cranky and all i want to do is yell, and when i do he just gives me this look of hurt and i take it back right away hugging him telling him im sorry and everything is ok. then at night, i just listen to him sleep. that is my best sound. whats yours?
2 responses

• Philippines
7 Mar 08
Well, for me... the best sound is my baby's laughter... even the most beautiful music cannot compare to the sound of a childs laugh... it is music to the ears... especially to the mother... and it is a clear indication that the child or baby is feeling well and happy during that time... I also love the sound of her singing... although out of tune for now... but still music to my ears...

• United States
7 Mar 08
yes a babys laughter is a great sound also, there is just something so soothing to hear a baby sleeping.

• Singapore
7 Mar 08
The best sounds for me is when I hear all my children playing happily, chatting away with one another. it makes my heart full of pride and joy knowing that I have done and will continue to make them happy. When I tell jokes, they will laugh and seeing the cute faces really brighten up my life. Their chuckles and giggles every time they play, gives me the satisfaction that they are happy, contented, perfect little kids. And I hope they will continue feeling that way for as long as they are my children.