I can't believe that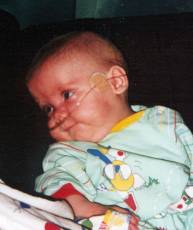 United States
March 7, 2008 6:21am CST
come March 9th my youngest would have been turning 9 yrs old!!! Sometimes it seems like yesterday that he finally came home from the hospital after all those months...I often wonder too what would he be like now? Would he be tall, short? look like me? look more like his dad? Would he be nutty and comical like my other two kids or more reserved like his father is?Happy upcoming Birthday to my Tybaby:-) Do you ever wonder the "what would" when you've lost someone too soon?
3 responses

• United States
8 Mar 08
My heart goes out to you during this time. It's got to be rougher than most of us can imagine. My prayers are with you sweetie. And yes I've often too wondered what my babies would have been like :)

• United States
8 Mar 08
Happy Birthday sweet baby Ty :).