Education is the instrument for reducing poverty and inequality?

Philippines
March 8, 2008 7:52pm CST
The world bank says that education is central to development and key to attaining goals. It is one of the most powerful instruments for reducing poverty and inequality and lays the foundation for sustained economic growth. I believe this is right and is evident to first world countries. What can you say about this? Do you put 100% attention to working hard to put your children to college? If you are a student, are you focused to finish a degree?
3 responses

• Philippines
14 Mar 08
i think...yes! education will help. but looking at philippine's condition...there are many educated people who are still unemployed. you are right..that is applicable to the first world countries because in our country..what happens is that...most of the students who earned a degree goes out of the country. i think its better for us to serve our own country. and sometimes also, many of us choose to enroll in short term courses or vocational courses bacause they can apply their skills immediately. they're just being practical. why spend lots and lots of money studying or earning a degree when you can have a course - a short term where you can immediately apply? does this makes sense? ahihihi

• Philippines
14 Mar 08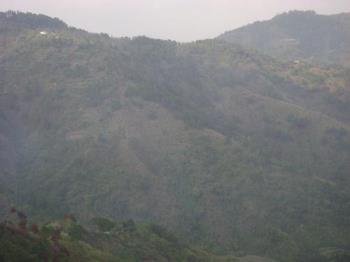 Hey!

Nice to see you hear Jem. Yes, they are just being practical, considering the condition and standard of education, our country has become. Sigh! But let's keep the hope and maintain our stepping forward good attitude of perseverance. Keep the love!


• Philippines
15 Mar 08
hi! yeah...lets just hope for the betterment of our country especially our educational system!

• Canada
9 Mar 08
well I do agree that education is just that but higher education is too expensive for a lot of people in the usa, I myself live in canada and I have a 60,000 student loan, that at my age, I will probably never be able to pay back. Right now I am 53 years old and disabled.

• Philippines
14 Mar 08

Yeah, the price of education seem to put limits to what we can achieve. Nonetheless, let's still strive to educate ourselves and learn with the resources we have.

• United States
17 Mar 08
I am very focused to finish a my degree, but my chosen career path does not pay very well. :( Education is important in the US because most jobs that are above minimum wage require a combination of degree and experience. Not only is the degree a sign of commitment and accomplishment to an employer, it shows that you have at least theorectical knowledge in the field. I know that I goofed off my whole high school career, and well, I am paying for it now. I don't know how to study subjects for tests, and that may effect how I put together a professional presentation.

• Philippines
20 Mar 08
It is indeed agreeable that education alleviates the standard of living. What we can do to remedy consequences is putting our efforts to doing what must be done because we can no longer do what should have been done. But if it can still be done, why not.

Let's move on!