do you like taking pictures of children?

Philippines
March 9, 2008 11:44pm CST
A subject that i really love is children. I often take candid pictures of them.
7 responses

• Canada
19 Apr 12
My kids are the reason that I started taking pictures. I wanted to get good enough with a good camera in order to take the shots that a professional would. Through practice and experimenting my shots have slowly gotten to the level that I actually really like my own work. Which I suppose is all anyone really looks to achieve.

• United States
17 Mar 08
There are certainly a lot of people out there that do enjoy taking photos of children. Especially if it's their children :-) I personally do not enjoy taking pics of people period usually. I will go out out my way to keep people from being in my pictures. But then again, I prefer to take pics of landscapes, buildings, and still life. Everyone has their own personal preferences, but my preference would be that I don't usually like taking pics of children.

• India
11 Mar 08
I don't like taking pictures of any man(child or adult).

• Philippines
11 Mar 08
I love taking pictures of children especially mine. :D Hey, it's not easy having kid subjects... they can be cranky at times and it's hard making them pose for you (depends actually on the age of the kid). It's nice taking pictures of kids because you get to capture their innocence through your lens.


• Indonesia
10 Mar 08
Well I like taking pictures of my daughter, but I don't like it if strangers take picture of my daughter without my permission...it's scary

• China
10 Mar 08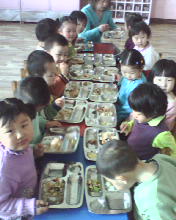 In i like children and teach them as well. so i pretty take them pictures when we're having some fun. i use my phone to take them and they feel so excited about it.