What is your favorite Tang flavor?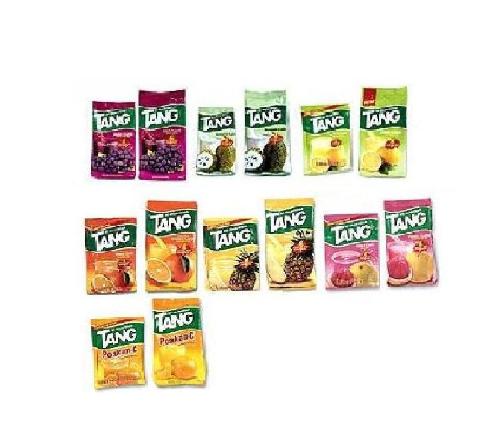 Philippines
5 responses

• Philippines
12 Mar 08
mine would be the mango flavor. because i just love the taste and smell of sweet mangoes.


• Philippines
12 Mar 08
Yes, mango is also good but I prefer canned mango juice because they taste more like mango.

• Indonesia
1 Jun 08
When ever i pick Tang, at the super market, i want to pick orange and lemon (=jeruk nipis in Indonesian language) specially when we drink it at hot season with ice! it's so fresh and lots of vitamin C. I love Tang!

• Philippines
18 Mar 08
I have always loved Tang. But I always request mom to buy the imported one. I dislike the local Tang (I mean the ones made here in the Philippines) because it is too sweet! It's as if I am drinking water with lots of sugar and no powdered juice in it (regardless of the flavor). I love Tang orange and I also like Tang tangerine.

• Philippines
18 Mar 08
What? There's still a Guyabano flavored Tang juice?! Argh!!! I haven't seen that for years now! Or is it because i just don't go look for it anymore? I also love Guyabano juice. I hated the fact that (i thought) they stopped producing it but now i find out that they still have that flavor?! Argh, i better go buy one soon! *sigh*

•
13 Mar 08
I also love guyabano myself. It's the best Tang flavor for me. In fact I always order one from the Philippines when I was still in Bangkok. With this intense heat I think a glass of cold guyabano juice is perfect to quench my thirst. Yumm!!!