Auntie's Baby Is Growing Up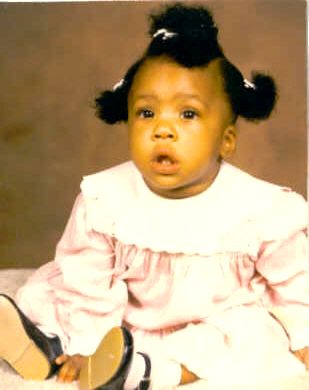 Turkmenistan
March 13, 2008 12:23am CST
My second niece is only nineteen years old and this weekend she is moving into her very own apartment. It is a very bitter/sweet situation for me. The rest of her siblings are planning to move to Atlanta with their parents. Keauna is a step-child and her step-father has always treated her like one. So I am glad that she is not going with them. She has her own car and her own job, but she never did graduate from High School and she is no where near ready to be on her own. She has already been raped once(they didn't tell me until much later)and she is very shy and naive. I wish that there was something that I could do. No matter how old they get, they are still my babies and I just couldn't bear it if someone hurt them. The neighborhood that she is moving to is not very safe. I believe that it is the only thing that she could afford. But she does not have anything but that job. She needs a career. I wish she had more time to get things right in her life. When I lived with them, I stayed on Keauna's case about going to school and graduating. When she would come home early and say that the school let out early, I would call the school. Most of the time she was lying. I dug up my diploma and showed it to her. I said promise me that you will get one of these. She promised that she would. Then she started calling me nosey. I said, I am not nosey, I just care so much about you. What I was saying at the time just seemed so foriegn to her. Like it was not possible for me to really care for her. She has had a hard time of it, since she was born. I am praying that things will get better for her soon.
3 responses

• India
13 Mar 08
It is so heartening to know about your neice. But still will it not be possible for you to bring her to stay with you. You seem to be a very concerned aunt. Hope I am not poking my nose. But my two cents is either you could go and stay with her or you could bring her to stay with you.

• Turkmenistan
13 Mar 08
I wish I could allow her to stay with me, but I live in a board and care at this time. I know she would not want me to stay with her. I am very protective of them. All I would hear from her is, I'm grown now. She going through that stage now.

• United States
16 Mar 08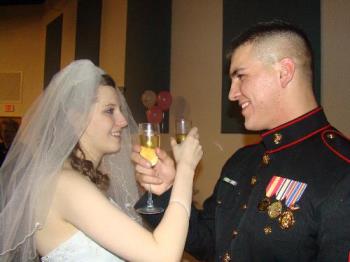 Hi Roze... I didn't know about your discussion hon because it seems that no one is getting notifications at the moment. Mylot must be doing something else, doing another updating or something and we pray that they'll fix this glitch. I've already reported it. I've started several discussions and have gotten few responses as well. I know just how you feel about your neice. My one and only neice up and got married without telling anyone which shocked and hurt us all especially her father. She married a marine and moved from Virginia to California so we really miss the heck out of her but we do wish her the best.

• Turkmenistan
16 Mar 08
Oh my, that had to be heartbreaking. I no that if any one of my nieces or nephews moved out of California, I would miss them something awful. At least she married a man that seems to be about something though. I will go to your page and find your discussions and respond.

• United States
16 Mar 08
No Rosie it wasn't something you said. We are not getting the discussions in our email notifications so I only stumbled across this one now (and because I haven't been online much for the last two days). Sounds like she wants to do this on her own, probably to show all her family she can do it. It's good that you are concerned about her and only want the best for her too Rozie. I would be worried for her if she is living on her own and in a not so good neighborhood. Does she have a friend that could move in with her too?

• Turkmenistan
16 Mar 08
I wish she did. But she is very shy, because of her upbringing. I don't know if she is better off there or with her step-father. I will keep praying and I hope she remains in contact with the family. It is hard for me to try and get close to her. She is so quiet that I feel uncomfortable when I am around her. She tries real hard, but the more she tries the more you notice her shyness. I wish there was more that I could do. I have this dream of having a very close knit family and we all go to the same church and spend a lot of time together. I won't ever give up on that dream. I want to have my own husband and children by then though.