Its my temper that hurts him!......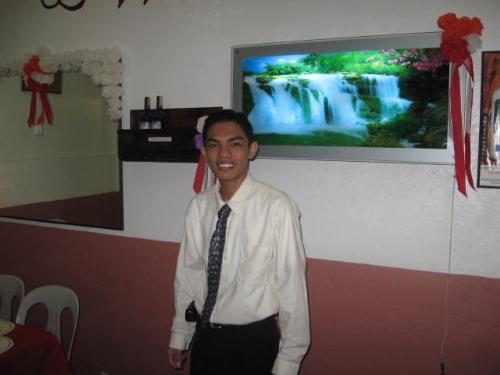 Legaspi, Philippines
March 14, 2008 10:41am CST
I've made a very bad mistake tonight, I yelled at my brother and call him "tanga" ( one who doesn't know anything), theres a customer asking him if the restaurant will open on friday which is holiday, He replied "I don't know",which was infact we were briefted a coupple of hours ago that we will open on that day and serve some buffet to the guest, and still he say's I don't know, So what I did, I corrected him, but with that word "tanga", I've seen fire in his eyes, and answer me back with a loud voice," I did not say I don't know, I said Im not sure", what kind of reason was that? So again I yelled "your so stupid", I know how he felt that time, calling him as a stupid and "tanga" in front of the customers, I can feel the shame in his heart,It is I not him was the stupid, I loosed my temper, I am the "tanga", I should talk to him about it privately. Forgive me Mylot users I made a very bad mistake.
2 responses

• Philippines
14 Mar 08
I think you should apologize to your brother and not to the mylot community because it is he whom you offended. As I've read in your story, it seems that you are older than him or your position is much higher than your brother. It you who holds the authority and you have abused that authority. Anybody, be it your employee, much more your brother should not be insulted or abused verbally in front of other people. If they commit mistakes, you should talk to them personally about it. I'm sure your brother mean no harm why he replied that way to the customer. Don't let the night go by without making up with your brother. You'll sleep better in doing so.

• Philippines
14 Mar 08
Ouch that hurts too bad! You can call me anything in Tagalog but don't call me that. At least not in front of anybody! You probably really offended him. If I were in his shoes, I'd probably hide my face from everyone around me. Yeah, I think you should apologize to him personally. Good luck!