Find Freedom from the fear of yourself.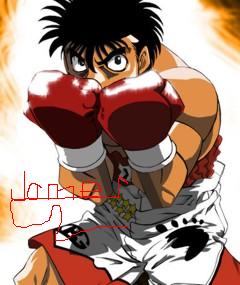 Philippines
March 15, 2008 1:04am CST
Pollution, fraud, war, greed -- whatever and wherever the waste we see -- virtually every problem in our world today has its invisible root in the insatiable act of trying to escape ourselves. - Guy

What do you want to free yourself from?
4 responses


• Philippines
15 Mar 08
Man's real shape, I believe is love and gratefulness. If we free ourselves from the idealism of what ourselves have filtered through time maybe, it will be a wonderful shaped world.

Thanks for that wonderful response Klaud!

•
15 Mar 08
be comfortable with themselves is the best thing. I would like disappeared the violence, crime and terrorism... but I would like also to rid myself by my fears.. but it is very diffucult!

• Philippines
15 Mar 08
Fears will always make us look forward for the best. Use your fears to be an instrument of love -- imagine a world without violence, crime, and terrorism.

Wonderful!
It all starts with thyself!

• Uganda
15 Mar 08
From greed-am not that greedy of a person, but I for surely want this world to be free altogether from this greed that i see everywhere around me.

• Philippines
15 Mar 08
Exactly, you can just imagine if all government administrators and rulers will be freed from greed.
Whoa!



• Philippines
15 Mar 08
Yes, being ourself is something that we need not worry about.
We can be anything we want and desire and just be ourself.

Thanks for droppin' by! Keep posting, sharing, and learning!