What do you usually do during vacation?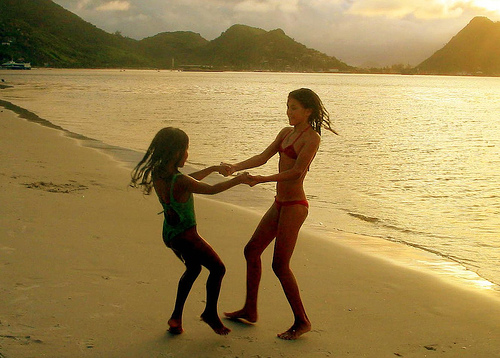 Philippines
March 15, 2008 8:45am CST
Everyone loves vacation! I do too. It is a time for me to do the things I love and want to do. How about you? How do you spend your vacations or even holidays?
3 responses

• United Kingdom
17 Mar 08
Traveling is my top hobby. For my vacations I love to go overseas. I usually fly to an airport and then I go on to visit a variety of different areas. I like to see the landscape, view the native wildlife and meet the local people. I enjoy spending time in hot countries and I like to hear different languages as well as find out about other cultures. I like to see stunning architecture and interesting historical sites. Most of all I adore going to tropical islands where I can spend time on white sandy beaches and snorkel out in the warm ocean to see a beautiful coral reef. It delights me when I see pretty fish and I am always happy to see sting rays, turtles and harmless sharks. The nicest countries that I have been to so far are Australia, New Zealand, Samoa, the Seychelles and Belize. I went on a safari in Kenya and that was an exciting trip. I liked seeing the Mayan ruins, doing some caving and staying in a tree house in Central America. That is the sort of adventure that I get up to whilst on vacation.



• China
15 Mar 08
Now, the Spring is coming in northern of China, what a good travel season for me. And the first period of national vacation is also coming. So I'm planning it with my GF. we'd prefer to go to Qingdao, a beautiful and seaside city. It's so expected....