Who is your favorite icon from the 80's and why?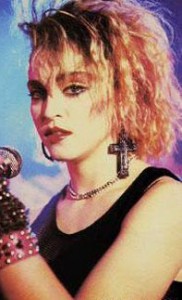 United States
March 17, 2008 10:43am CST
I have to say that Madonna was mine because I remember my sister and our friend used to listed to her music all the time and make dance routines for Madonna songs. We were infatuated with her because she was so different than anyone else. We not loved her music, but we loved her clothes, and how daring she was. So, who is your favorite 80s icon? (singer, actor, anyone)!
1 response

• Philippines
20 Mar 08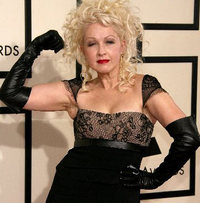 there are to many on my list, pet shop boys, debbie gibson, tiffany, the cure, depeche mode. but my favorite is cyndi lauper. up to now i still love cyndi lauper. i also like madonna but i like cyndi lauper more.

• United States
20 Mar 08
Another mention of the Pet Shop Boys. What did they sing? I bet you I know their music, but just don't realize that they sing it. I like Cyndi Lauper too, but not as much as Madonna. She just wasn't as big of an influence on me and my friends. It's not that we didn't like her, we just loved Madonna.

• Philippines
20 Mar 08
i understand what you mean about you like madonna better than cyndi, because that is what i feel about cyndi. i like madonna but i like cyndi than madonna. pet shop boys are from UK and some of the songs that i like from them are, domino dancing, always on my mind, go west, its a sin, west end girls http://www.ilike.com/artist/Pet+Shop+Boys/songs