Your favorite american idol...

Philippines
7 responses

• Philippines
19 Mar 08
I like Carly Smithson and David Cook. I also like Ramiele Malubay and Michael Johns. I hope that the winner for this season is well deserving of the title.

• Philippines
19 Mar 08
I was rooting for Michael Johns before but he's getting weaker and weaker each week. I hope he will do better next time.

• Philippines
19 Mar 08
Yes, I noticed that on his performance this week. I sure hope he improves or goes back to how he was before.

• Philippines
16 May 08
i really love Brooke White and David Cook...i really think that David Cook will be the next American Idol...yey!!Syesha's Gone!!!

• Palatka, Florida
23 Mar 08
My favorite two are Brooke White , David Arculete and also David Cook. These 3 sing very well to me.

• United States
21 Mar 08
Personally, I Love Brooke White, and David Archuletta. I also Love Jason Castro but not sure how far he can go in this. But I would Love to see the final 2 be Brooke and David as many others are starting to express. And yes, I do feel this is one of the Best yrs. ever for Competition and Good singers.


• Malaysia
20 Mar 08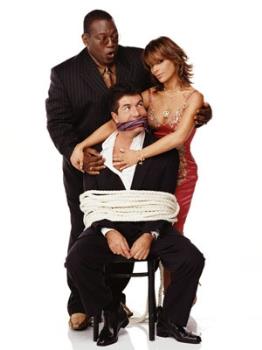 i love to watch american idol too! i try not to miss it whenever the show is on tv. my favourites are David Archuleta and Michael Johns


• Singapore
19 Mar 08
Mine would be David A. He has great talent and charming personality. I know that he had it hard for the last two weeks because of song choice. Really hope that he will do well this week.