American Idol

United States
March 19, 2008 8:16pm CST
Do any of you watch this? I do and I'm addicted. I love Brook and David!! What do you guys think?? Any feedback?? I hate the rocker nurse. She sucks. Her personality is mean and ruthless and I don't think she should have made the top 24 to begin with!
5 responses

•
25 Mar 08
I am totally addicted to the show...I even have my friends "trained" to not call me during it. I agree about the rocker nurse...I ws very happy when she went. My mom liked her, why I don't know or can't understand. She sounded the same every week and dressed the same. It was horrible. I am all for Brooke and David too! Renee

• United States
23 Mar 08
My fiancee and I argued over Amanda constantly. He hated her and said that her hair made her look like a skunk but I liked her because she was finally something unique to the show and not that same old "pop" thing. It gets old when everyone is the same type of singer. That's why I liked Constantine from the last season and Carrie Underwood. They have their own style and aren't afraid to show it. Amanda doesn't seem ruthless to me, she is just willing to go for what she wants and knows that it will either happen or it won't. She's more realistic and down to earth than anything else. The other one that I really like is Carly because she so deserves to be there after not being able to go last season and she has such an AMAZING voice. She never fails to deliver every single show.

• Malaysia
20 Mar 08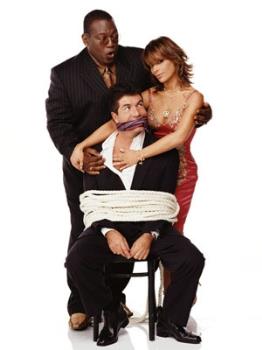 i love to watch american idol too! i try not to miss it whenever the show is on tv. my favourites are David Archuleta and Michael Johns


• Palatka, Florida
20 Mar 08
I like Brooke myself and both David Archuleta and David Cook. I think these 3 will go pretty far and I also think one of them will when it this year. I don't like that rocker nurse either. She got voted off tonight. I clapped when sahe did. I haven't cared for Amanda since the judges voted her in.

• United States
20 Mar 08
Yes I watch it, too! Brooke is my overall favorite. I like Amanda...because of her personality...but I don't see her the way you do...? Interesting. I haven't seen this week so maybe she does something that might make change my mind...lol. She definitely won't win, imo, but I am glad she is still around...or was at least last I knew. (I tend to avoid the internet all day on Thursday since I have to tape it right now and can't watch it until Thursday night. Does anyone work for Fox that could get my waiver pushed through for satellite?? haha. They have 45 days to approve and boy they seem to be taking their entire allotted time!)