How Does One Care For Dreadlocks? Seriously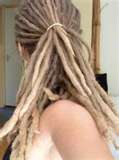 United States
March 20, 2008 1:15am CST
More and more I'm seeing people of all nationalities having dreadlocks and I'm wondering, how are they made? How do you care for it? How do you wash them or do you? I'm serious and not making fun of them at all but am wondering how they're cared for. They do look right nice on some people but others they can look right terrible but it's not my place to tell the person one way or the other. So is there anyone who can tell me about them? Not that I want them but I'm merely asking because I love to learn about new things. When my mother learns something new she'll say, "Well my day wasn't a total loss after all because I learned something new." She's right so do tell me all about these dreadlocks and even how they got it's name.
1 response

•
20 Mar 08
From what I understand about them they are just hair extensions mated to your exsisting hair. Its normally the afro caribeans who have them but some hippies like them and a word that is not racist before any one starts, "wiggers" this means a white guy who pretends/acts/thinks he is a black guy. They suit the afro better as the quality allways seems to be better, dont know why. And I think they are a pain to wash aswell as they take ages to try and smell alot to.

• United States
20 Mar 08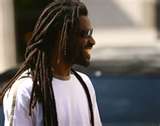 I don't think they're bad looking as long as they're kept neat no matter who's wearing them but I am curious in how one makes them which I've heard that the person twists their hair till it looks like dreadlocks in the picture but I've never known how the person washes them. I would never have them myself for it would look like a pain to wash and keep clean. Anyway, thanks for the information!