how do you handle someone that has out bursts of anger?

United States
March 20, 2008 9:12am CST
So you ask them to do something and they fly off the handle. Saying they are the only one that does anything blah blah blah. You say ok don't worry about it I will do it. Then later they come and say sorry I will do it. This happens in almost every conversation. So you figure why ask just do it yourself to avoid the out burst. I tend to either just ignore it or I get mad. How would you handle it?
2 responses

• India
20 Mar 08
Very well... I will be truthful. When I ask someone, they don't burst out over me (I have never been bursted upon by someone, really!) and if I ask them to do something, they would happily do it. But there's only one person and that is my younger brother who's very scornful over me if I give him some work...he just asks me to do it, and if I request him again, his temper is at sixes and sevens! And then, with him and ONLY him, I tend to become angry abusing him saying lethargic or some equivalent words...I just ddon't get it, why doesn't he do some work which I gave him!

• United States
20 Mar 08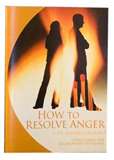 It really depends on the situation. Like you, I'll tell them never mind I'll do it and do just that even if my hubby were to get up and say he's sorry that he'd do it, I'd keep right on doing it and tell him to get away from me and go back to doing what you were doing but if he continues to argue with me, I'll give him his final warning to quit and go away or else! He knows I hate to argue and won't argue but will knock the crap out of him if he continues on but if he leaves me alone like he should and knows he should, it gives me time to cool off.