Mylot new discussionn e mail notification - do you use it?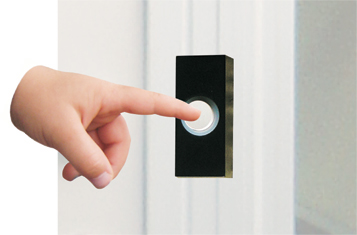 March 20, 2008 5:45pm CST
I have went through my friends and put e mail notification to 'on'. Do you? is it worth it to keep in touch or do you rely on 'discussions my friends started'? i hope this helps me to reply to friends i miss out on but would love the wisdom of hindsight from those that have been here for a while. any advice fellow mylotters?
10 responses

• Pakistan
20 Mar 08
Hello axle_shockhits!:-) I rely on "discussions my friends started" and I dive deep through the pages to at least say what activity has been here during my absence. Plus, I like to dive into mylot waters in search of pearls of wisdom, where I often find my friends' discussions listed. I visit my friends profiles too, especially those who don't appear on 'discussions my friends started' link to see what has happened to them and also if, in case, I may have not noticed their discussion. I think, it depends on how active your email inbox already is. I have memberships on many places and groups and I do get only limited emails from them. Still, these limited emails turn out to be a huge number when combined. If I had my notifications on, I am sure I wouldn't be able to manage my email inbox easily. So, to cut it short (if I can say so, LOL!), it's up to you to see if you can manage the huge incoming emails, if you can, it's good, if you can't then just use 'discussions my friends started' link. You can also choose to put notifications on for only selected few, in which case it won't be a big trouble for you. Best of luck!

•
21 Mar 08
i will see who i 'bond' with and keep thier notification on. that is a good idea to mix and match.

• China
21 Mar 08
I don't go to check my mail box ,but i usually log in to my mylot account and check the discussion which i have started. I think that it is not nesscessary for me to check the mail box ,cause i can read and reply to the discussion on the mylot .

•
21 Mar 08
great way of dealing with friends. thanks for replying.

• United States
20 Mar 08
I dunno if it's a good thing for people with a lot of friends, because that's a loooot of emails! I can understand if someone really does want to keep in touch with friends... maybe they should have email notification for the friends they want to keep in touch with that do start discussions? I dunno I like browsing and just answering or mostly reading :)

•
20 Mar 08
that is what i was doing till i realised i could notify. i worry that i miss people because of time difference.

• Indonesia
21 Mar 08
Of course.. Its alert me whenever someone has reply to my post or thread. I would thanks and appresiate any one who kindly enought to respon to my post or thread. Love to discuss anything with them all. Cheers

•
21 Mar 08
you seem a great friend. i hope you do not mind me requesting you.


• United States
20 Mar 08
yes I would. I have a weird schedule and sometimes I don't have time to check mylot, but I check my email and see that there are responses. It really helps me. I would say just try it and if you don't like it you can always turn it off. but let me know how it works for you.

• India
21 Mar 08
no i have not used it yet but thanks ...... at least after reading this i am going to use it. it is indeed good to keep in touch with friends and to respond to them as they do .... at least we should try not to miss out on them. from now onwards i have put my email notification on.

•
21 Mar 08
I have all notifications on so that I can see when my friends have started a discussion because so many get lost if you look through the discussions my friends have started as there is no order to them. Funnily enough though I never received this as their was a problem yesterday with my receiving notifications for a few hours and you must have started this at that time, but am responding now. If I know I am going away for a couple of days I do switch off and upon my return check out my regular friends discussions they have started from their profiles as my inbox gets full a lot and then I also don't receive. Have fun with it I think you'll find it useful. Ellie :D

• United States
21 Mar 08
I only keep my top favorite people's notifications on, axle. There are just too many e-mails coming in if I have everyone's on and there are really only a few that I truly care to hear from. Cold? Maybe, but true. But to confess, I haven't even opened up my e-mail in days and days, and I hate the thought of having to go through all of that stuff! I seem to be avoiding the inevitable, though, and there can't be much good to come from that. Maybe I'll bite the bullet and dive in, but maybe I'll just put it off a little longer, too. Yes, I think I'll put it off a litte longer. I'm very good at procrastination!

•
21 Mar 08
you sound like quite the saucy mink novataylor! (is that from planet of the apes? de ja vue) you are not cold, only sensible! i await for you to start a discussion with trembling buttocks!

• Indonesia
21 Mar 08

i prefer to turn on e-mail notification from my friends discussion. its really helping me out to participate in their discussion. having friends and participate in their topic discussion is important thing to do in here and for my friends


•
21 Mar 08
i am really enjoying getting the notifications and being up to date. although i seem to be missing some? not sure why!

•
21 Mar 08
I do put notify on for all my friends and I read all the notifications I get in my email. I don't respond to all of them, only the ones that interest me. This way I don't miss out on good new discussions. We are all online at different times and discussions can quickly drop off the first page of any list of discussions.

•
21 Mar 08
i am slowly realising that it seems to be the same folk i tend to respond to. great response, thanks!