are you sensitive to certain fruit?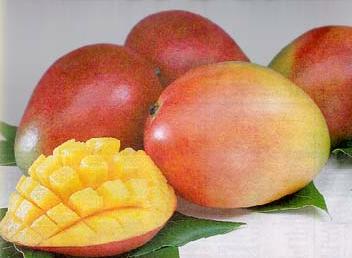 China
March 21, 2008 10:49am CST
unluckily i do. i'm sensitive to mango which i discovered when i was in university.i can only eat it by small slices without touching my skin. i have the bad experience that getting gummy aroung the mouth after eating mango.it took me 2 weeks to return normal. well the only comfort is i don't love mango much.what about you?are you sensitive to certain fruit and what's your experience?
6 responses


• China
10 Jun 08
hehe as i know,monkey only likes bananas,doesn't it? well you are lucky to eat any kind of fruit you like.

• China
13 Jun 08
i agree with you,but do you think monkey can eat any fruit it likes? is monkey sensitive to some certain fruit?



• Singapore
21 Mar 08
How unfortunate :( Mango is a nice fruit and the sourish sweet taste is just so nice.. For me, luckily i'm not sensitive to any fruits.. But if i were to choose, i wun wanna be sensitive to durians.. LOL

• China
22 Mar 08
haha it seems many people dislike durian,while i'm indifference to it,neither like nor detest.

• China
24 Mar 08
as i see,durian has a smell of icecream.while it's oil and easily bored with if having too much.

• China
24 Mar 08
wow, for me, I am not sensitive to any fruit,no matter bitter or sweet or soul.I like all the fruits.But some of friends are sensitive to some certain fruits,such as peach or pear.they feel terribal after eating that.By the way ,I like banana best.haha

• China
10 Jun 08
i envy you,well you can eat any fruit you like. plus,i find myself kinder sensitive to pineapple too,but not as serious as mango.


• China
29 Mar 08
oh you are a lucky guy.you won't know how painful i am having been sensitive to some fruit.

• China
22 Mar 08
I am kind of lucky because i haven't found to be sensitive to any fruit yet.it's a little pity that you are sensitive to mango, because it is such a delicious fruit,and i like it very much. And remember to get away from mango!

• China
29 Mar 08
i didn't know i'm sensetive to it until i ate one mango in zhuhai.it was indeed a terrible experience.i promise i won't touch it once more.


• China
22 Mar 08
yes be itchy and red after eating mango,that's a terrible memory which i won't forget foe ever.