How many of you multitask?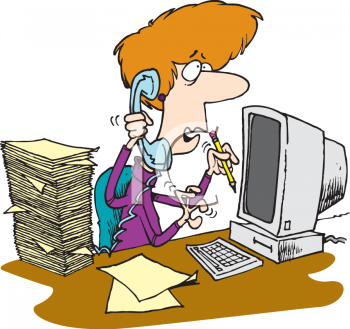 Philippines
March 22, 2008 11:46pm CST
I find it nowadays that what makes my time to stay in the net is be in my PTC/PTR sites and as well as myLot. And to save time, I always multitask with several tabs open of my PTCs, myLot and others. Its sometimes funny how I get to forget to check on other tabs and be busy on one site. For me its a good way to maximize my time earning here in the net. So while I wait for the other pages to load, I do my discussions here in myLot. How about you, do you multitask to earn here in the net? I bet most earners do!;))
2 responses

• Sweden
23 Mar 08
Hello and god morning gabrielle47, happy easter to you. I do multi-tasking it is a god way to have time for all the things you want to do. Doing one program at the time would take for ever. I have my emails send to an email and open all the mail there not from the program. That spare me time. I surf more than three TE at the same time and save my credits and assign them no or than. I type things in forums and I spend time here in mylot. It depend on how much time I can spend. I am a part time working assistance nurse so my time for online earnings is not every day. I do try though to open mails, and be here in Mylot. I have for three days been at work this easter, now I have three days of from work. That means I can spend more time online. That is after I have done all the must do things. Hope you have a great easter.

• Philippines
23 Mar 08
Hi Anneteh! Happy Easter too! Yeah I agree that multitasking is a good way to have time for all the things we want to accomplish faster. Indeed vacation time is a good time to catch up on all the things in the net when we could not be free much from our work. I just make it a point to have a time for the internet and time for my family as I tend to spend more than 4 hours a day when Im at home. Lols Happy easter too!



• Philippines
23 Mar 08
Thanks Jam for responding. Well its good today that we can multitack with the many good browsers there and yes there are some browser with limitations so IE sometimes work better than others so I also keep an IE open.