Virtual World vs Real World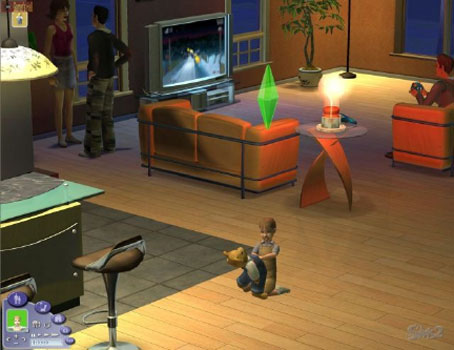 Philippines
March 23, 2008 8:47am CST
This afternoon I got bored and got nothing to do so I googled some MMORPGs to play. As I was searching, I came across a game called Entropia Universe. Some lines got me intrigued. "The Entropia Universe is more than a game. The Entropia Universe is for real. Real people, real activities and a Real Cash Economy in a massive online universe" "The Entropia Universe is a direct continuation of Project Entropia, which had a2006 turnoverof 3.6 B billion PED($360 million)." After reading this, I searched more about Entropia Universe. I have known that they have been around for quit a while and they have set the record for having the most expensive virtual object. A Jon "NEVERDIE" Jacobs has purchased a virtual asteroid for $100000. This is just amazing. I know that virtual objects are not covered with any insurance or law. And as of now, Jon "NEVERDIE" Jacobs reported that he got his investment back in just 7 months. Not bad for a MMORPG player. The virtual world can be profitable in many ways but you can never know what would happen next. If you had the money, would you invest that much in a virtual object?
5 responses

• France
23 Mar 08
well tell me more about this game, can we earn real cash with this ??

• Philippines
23 Mar 08
Yes. I have not played it yet but I wanted to. The game is about 1.4 GB. 10 PED = $1. You can withdraw it automatically or you can use it to buy equipments for your avatar. You can visit http://www.entropiauniverse.com for more information. I just find it amazing that virtual worlds can become so profitable.

• United States
23 Mar 08
This is a very interesting topic of discussion and I do hope you get many responses from different people. I will be following this one very closely. I have been looking into various virtual worlds ever since I read about Second Life in Businessweek Magazine. Many people have been making money by selling virtual assets from MMOs such as World of Warcraft and Everquest. For the most part, it is against the terms of service to sell virtual items for real money since the companies claim that the players don't own the virtual assets. However for Second Life, almost all of the content in the game is user created and the creators explicitly state that the virtual assets are owned by the users who create them. In addition, there is a full economy built on the Second Life platform / game. Recently, I helped a senior research manager at Yahoo put together a project on real companies doing business in Second Life. There is money being made in virtual games such as Second Life, Entropia Universe and others but it definitely takes a lot of time and a lot of creative skill. Professional 3D designers and animators can make some pretty good money selling their virtual assets in these types of games. Since I am not a 3D designer or animator, I just log in to the games and play for fun and to meet other people. In Second Life, I have met some very successful business people who have expanded their business with some of their contracts they met in the virtual world. I apologize for the somewhat long response but to answer your question about spending real money for virtual assets, I might invest $50-$100 on something if I knew I had a good chance of (legally) selling the asset at a higher price but I don't think I'd ever spend more than this.

• Philippines
23 Mar 08
it's ok. Some say that Entropia Universe is a much better Second Life. I've been searching the internet for hours about virtual worlds. Some people make a living investing on virtual worlds. I think only a few are interested. This must be good considering that anyone has access into this world and can make profits out of it.

• France
23 Mar 08
and what do you do as job there, it is a kind of virtual life etc... like "simscity"

• Philippines
23 Mar 08
Not exactly. It is just like any other MMORPG. You get to kill monsters, explore lands, etc. This game is free but you can deposit money in exchange for their in game currency. You can do business in game. I'm not really sure because I haven't played it yet. But you can be an entrepreneur in game. You buy lands and tax it for mining, hunting, etc.

• Hong Kong
24 Mar 08
Hey it looks really interesting! So the backbone sounds like Second Life but does it require any sign up fee or something like that? I haven't played anything like that but I am sure some people got really interested and into it that they would spend much money investing in a virtual object. I don't think I will ever do that though. But if we could make some real money by just playing, I mean why not? Do share your experience with us if you play!

• United States
26 Mar 08
I may have to check this game out. I'm always looking for new games to try. I was playing World of Warcraft for a while, but left because it got boring with no one else to talk to or anything. As for the question..I don't think I would spend real money for virtual things.